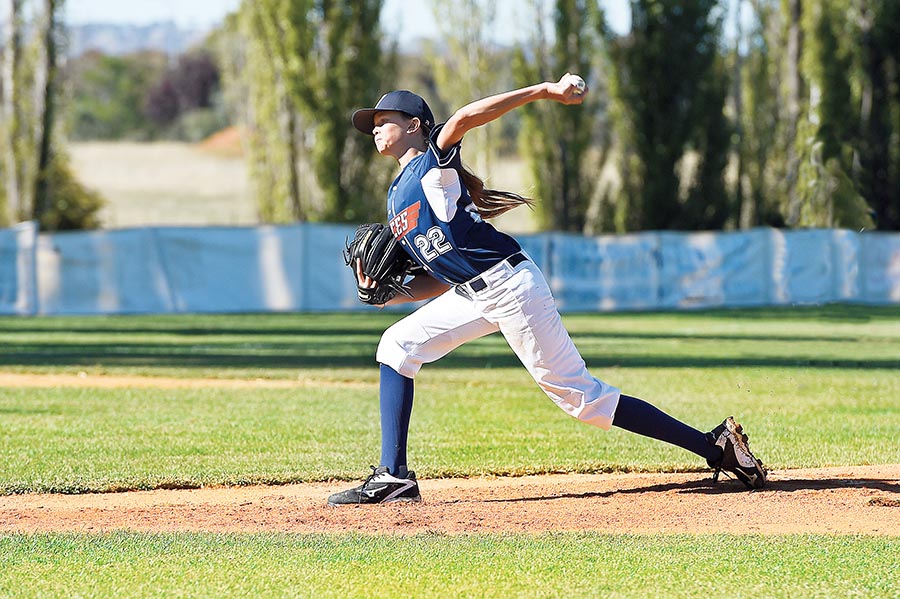 GENEVIEVE Beacom of Somerville flies to Japan this week as part of the Australia-Japan Women's Baseball Youth Leaders Exchange.
Last week she trained with the high performance squad in Sydney, focusing on skills, fitness, leadership and game development.
The squad will compete against Japanese youth teams and train with professional Japanese women's teams.
Genevieve, 12, played the summer season as a left-handed pitcher for Cheltenham Baseball Club and was a member of the premiership sides in the under-12 and under-14 age groups.
The year 7 Flinders Christian Community College student won the under-12 pitching award at the club and was a silver medallist at the 2017 Youth Women's National Championships as the youngest member of the team. She pitched and played first base.
As a member of the Southern Mariners Charter program Genevieve was selected for the Southern Mariners All Star Team to compete at the state championships at Knox in April. Her team won and went on to represent Victoria at the Little League Championships at Lismore (which was washed out) and in Sydney.
Genevieve is the only girl to represent the Southern Mariners Charter at Little League state and national championships in 2016 and 2017.
Her performance at this year's Little League State Championship was so impressive that she was recognised as a youth leader in Victorian baseball.
She was captain of the school softball team in the national competition. "She's had a great year and we are so proud of her," mum Chrysanne Beacom said. "At Knox in the state competition she pitched a blinder, getting 14 out of 15 strikeouts."
Ms Beacom said Japan offered more of a pathway for Australian professional women baseball players, which is one of the foundations of the Australia-Japan affiliation.
"She is a lovely girl, a great teammate and very supportive of her friends," she said.
"That's even more important than her performances out on the field.
"At the end of the day she will have been a good athlete but she'll be a good person all her life."
A GoFundMe Campaign called Genevieve's Japan Baseball Tour has been arranged to help defray some of the costs of the trip.