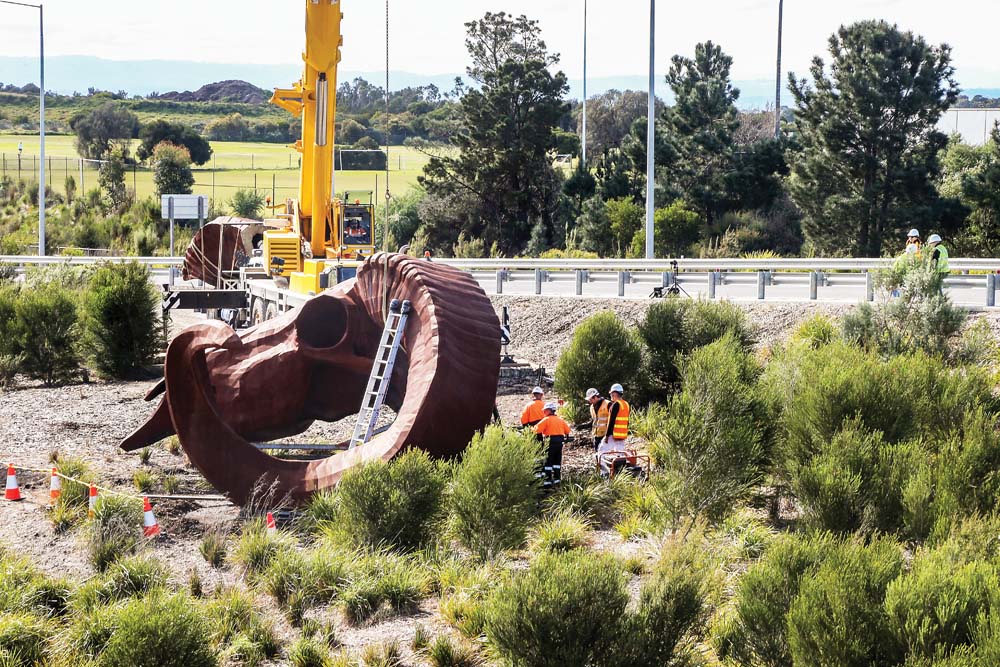 REX Australis – the giant ram's head which has graced Peninsula Link near the Skye Rd exit for the past four years – is settling in at its new home: McClelland Gallery and Sculpture Park, Langwarrin.
The cast-iron sculpture by Dean Colls is 14 metres long, seven metres high and six metres deep. It will feature near another sculptured favourite: the Tree of Life, by artist Phil Price, which was replaced at the Cranbourne Rd exit by Reflective Lullaby – colloquially known as the Giant Gnome, by Gregor Kregar.
Fittingly, the intersections at which the sculptures attracted motorists' attention are the exits for the gallery and park.
The sculptures are the result of a partnership between the gallery and Southern Way, which was formed to manage the selection and installation of 14 artworks along Peninsula Link, which opened in January 2013.
Gallery staffers are tight-lipped over what is replacing Rex but it's sure to be as eye-catching, curator Simon Lawrie said.
The gallery is at 390 McClelland Drive, Langwarrin.