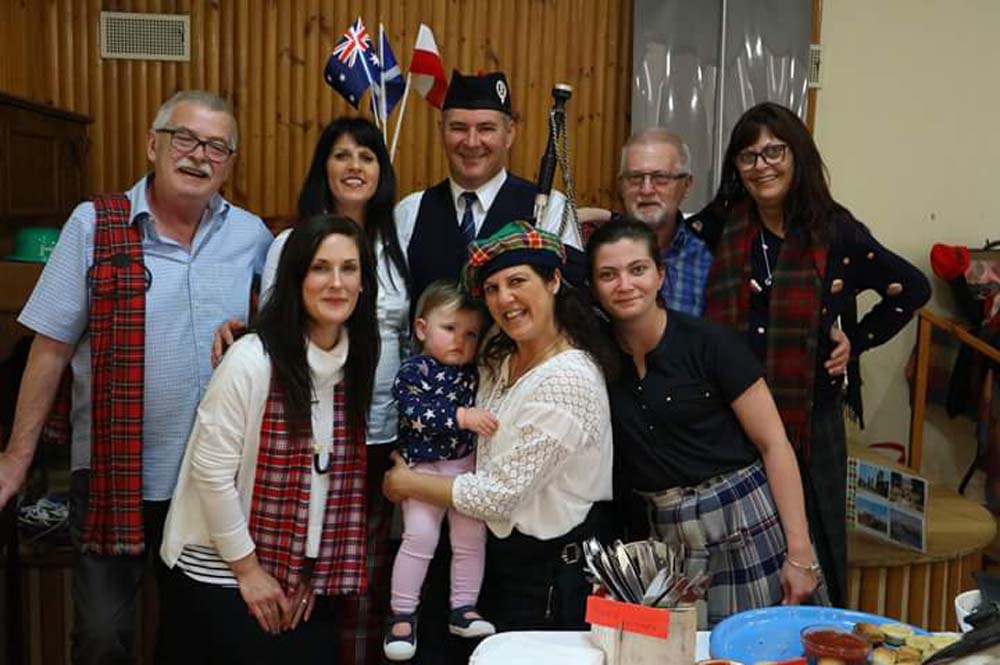 PIPING in the haggis was a highlight of the 60-year celebration party put on by the Rydels of Dromana and Rosebud.
The family of proud Scottish migrants commemorated their arrival in Australia with a function for about 60 family and friends at the Masonic Hall in Barkly St, Mornington, on Sunday 22 October.
Reminiscing about the event, 75-year-old Stanley Rydel said he was 14 when he arrived on the Sitmar shipping line's Fair Sea with his parents Stanley (senior), mother Isabel, both deceased, and brother John in 1957 from Arbroath on the east coast, near Dundee, which is famous for its smoked haddock.
"We berthed at Station pier Port Melbourne where I was amazed to see four luxury liners on Cup Day," he said.
"We came out as 10 pound Poms but my brother came out on Dad's passport so he got here for nothing."
Daughter Heather said her father and his brother had "sailed out here with nothing but a couple of suitcases after their parents met during the war".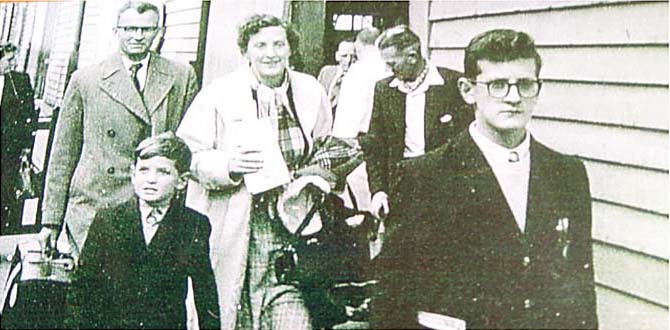 "People didn't think the ship was going to make it due to the horrific weather conditions so a lot of people were [at Station pier] to meet the ship when it docked," she said.
Mr Rydel said the family worked hard to get established after being sponsored here by his mother's sister, Violet.
"We lived at Preston and then managed to buy a house at the former Olympic Village at West Heidelberg after I saw some houses being built with a sign outside saying only a deposit was required," he said.
"I gave up school and entered the building trade (later becoming a plasterer) so I could put in a few pounds each week.
"Mum and dad were there for years, with dad selling cars for Gould's Motors in Northcote, before moving to Montmorency, then Ferntree Gully and Wantirna South."
After trying their hand at rearing angora goats in the Wimmera, Stan Rydel and wife Joy returned to the Melbourne but found they "couldn't live in town anymore".
"We had holidayed at Dromana before and liked the quiet area and decided to buy a house in James St in 1990," he said. Completing the loop, brother John settled in Blairgowrie and their parents moved to Rosebud.
After buying a van, Mr Rydel became a part-time courier on the Mornington Peninsula before "retiring for good" in 1995.
Guests at the 60-year function enjoyed a range of Scottish recipes, including a favourite: black pudding.
Mr Rydel said the family had demurred on whether or not to host a function at all. "Then Joy said, 'We should do something because 60 years is a great thing'," he said.
"Now I'm glad we did."
First published in the Southern Peninsula News – 14 November 2017