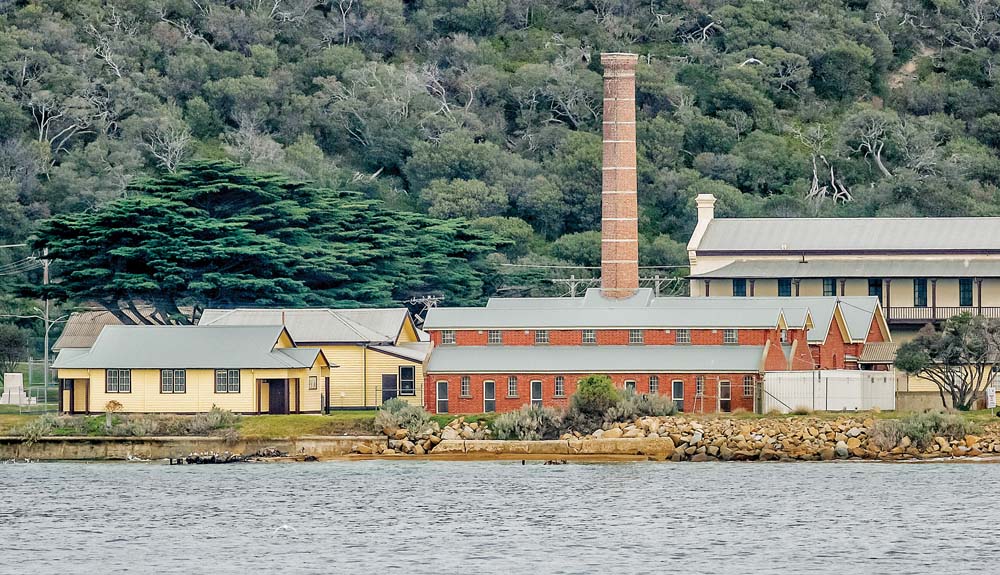 A MASTER plan for the development and use of Point Nepean National Park released on Sunday incorporates an "optimum mixed use scenario" that includes accommodation ranging from camping (short term and glamping but no long term caravans) to a boutique hotel.
Two wings of the 1960s officer cadet accommodation and a former office building are targeted for demolition while space has been set aside for two new unidentified buildings.
Much of the master plan will depend on private investors in partnership with the government.
With the whole of Point Nepean and adjacent waters regarded as an area of Aboriginal cultural heritage sensitivity the master plan's key initiatives aim to "heal the site, ecologically and culturally, through collaboration with the site's traditional owners, with the aspiration for eventual joint management of the park".
Minister for Energy, Environment and Climate Change Lily D'Ambrosio said an initial $3.7 million would be used to provide such "early initiatives" as hiring new staff and establishing camping areas.
The money will also see the appointment of a Point Nepean advisory group (reporting to the Parks Victoria Board), repairs to Defence Rd out to Fort Nepean, upgrading the Quarantine Station disinfecting complex and new signs.
Parks Victoria says it will need a minimum $1.6 million annually for "business as usual" at the park and more to implement the master plan.
"This plan is about better protecting and conserving the Point Nepean National Park – but also making sure visitors can make the most out of this incredible area," Ms D'Ambrosio said.
"We're employing new staff and introducing new camping areas to make sure all Victorians can visit this iconic destination – while maintaining its rich history and environment."
Withis a business case yet to come, it is estimated the government will need to spend $142 million to realise the master plan. This amount will be boosted by private investment, although the government will need to spend an estimated $22m on core parts of the master plan "necessary to enable partnerships or private investment".
However, $23m is needed to attain "core deliverable projects" such as conserving heritage buildings, providing the traditional owners with a "keeping place", demolishing buildings and infrastructure for events at Jarman Oval.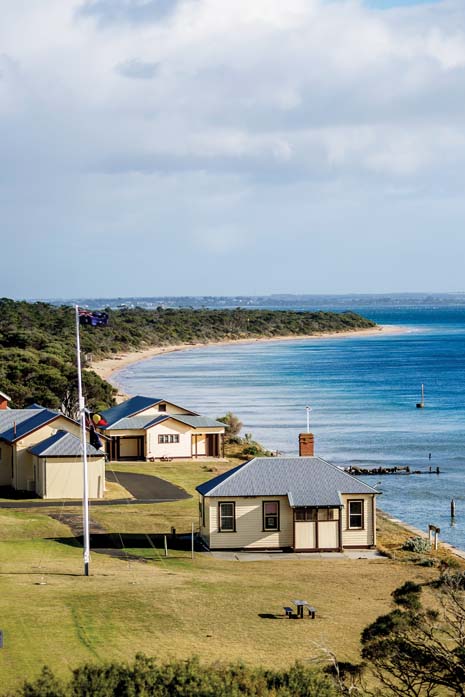 A further $18.24m of government money is needed for projects aimed at increasing visitor numbers, including a new jetty. The government would be a partner for a shuttle around the park, bike sharing, guided access to Aboriginal sites, a sea kayak trail and glamping.
Nearly $34m is estimated to complete projects proposed in the "master plan vision". These projects to be done "as funding is made available" include upgrading and extending bush and coastal trails and lookouts; extra car parking; Gunners Cottage precinct; "landscape healing and regeneration; conserving forts and gun emplacements.
A $62m "partnership investment" is listed for "ongoing process for lease arrangements, use and conservation of heritage buildings (internal building fitout)" and "potential new buildings".
Leases will be limited to 50 years, with approved commercial "partnership" activities including accommodation ("supported" by restaurants, spas, "wellness" and events); art (exhibitions, performances and residencies); hospitality and retail ("from world-class restaurants, to cafés, to wine bars, to provedores, to markets").
Recreation within the Quarantine Station precinct includes walking, cycling, fishing, picnicking, beach access, croquet, youth activities and children's play as well as such annual events as swimming competitions, charity walks and runs and polo.
Major events and private functions at the park are attended by 35,000 visitors a year, with a projected 60,000 visitors in the future.
The master plan says benefits outweighed risks in deciding that a new jetty would allow visitors to arrive by boat, including for nature-based tourism (diving, snorkelling, wildlife viewing, sightseeing and heritage tours) and to support marine education and research.
Point Nepean is seen as a research "crossroads for specialists and the public" into coastal and terrestrial ecology, "traditional owner knowledge of country and environmental and cultural heritage".
An expression of interest program will be undertaken to find operators and establish commercial activities within the park.
Uses ruled out within the national park by the plan include: industry; cinema-based entertainment, although short-term outdoor cinema and filming will be allowed; saleyards; transport terminal; and warehouses.
The final master plan is available at parkweb.vic.gov.au/pointnepeanplan.
First published in the Southern Peninsula News – 23 January 2018