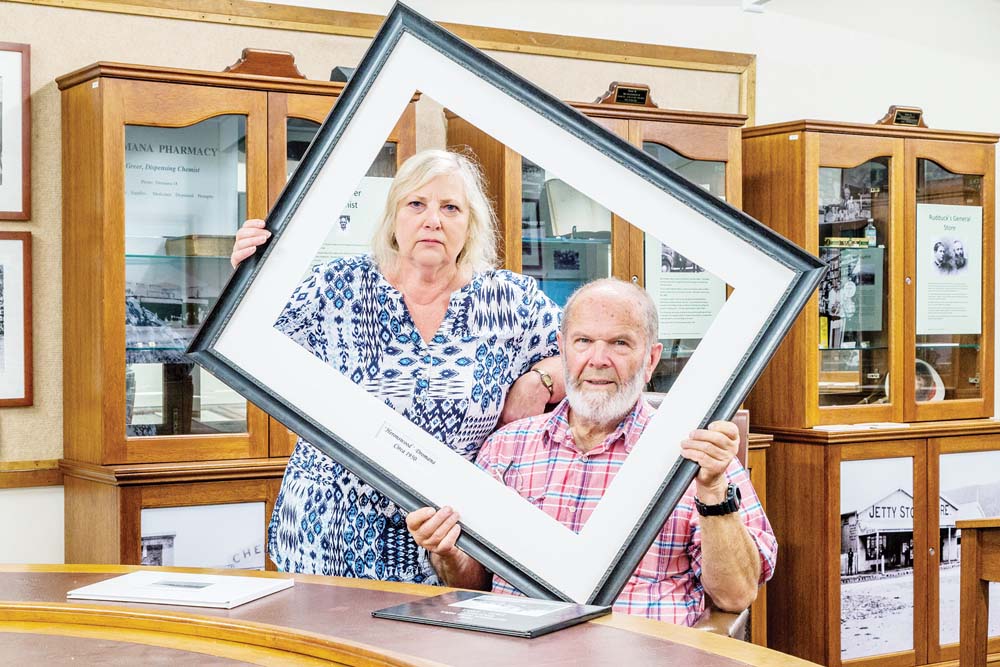 DROMANA and District Historical Society members are reeling from the overnight break-in at the Dromana Old Shire Offices in which a range of historic items, as well as photographs, were stolen by burglars who "seemed to know what they were looking for".
Secretary Janet Egglestone said the offenders broke into cabinets and stole 36 selected items and cut pictures from their frames, possibly so they could be rolled up for carrying, Wednesday 7 February, ("Vandals hit historic offices" The News, 13/2/18).
Society members are "frustrated" by the lack of CCTV in the Mornington Peninsula Shire-managed buildings, saying it would have been helpful in identifying the culprits.
Detective Sergeant Jason Hocking, of Somerville CIU, said the thieves appeared to have broken in through a rear toilet window. He said forensic police were processing a fingerprint found on one of the glass cabinets.
"The investigation is ongoing and we would hope the public can assist, especially if they are offered historic items that may have come from the break-in," Detective Hocking said.
The historical society has about 5000 catalogued items and its volunteers aim to preserve the historical interests of Dromana, Red Hill, Rosebud, McCrae, Main Ridge, Boneo and Red Hill South.
"There must have been more than one offender and we get the feeling they knew what they wanted," Ms Egglestone said, adding that CCTV would have allowed the police to trawl back through recent visitors in the search for suspects.
"They must have been in here for a few hours and they picked the eyes out of the collections, taking only the most valuable items."
Ms Egglestone said valuable items taken included a plate and saucer from the Paddle Steamer Cabinet decorated with a motif depicting the P S Hygiea leaving Dromana pier in the 1920s, as well as two parallel sections of rail from the screw steamer Edina 1854. Other items of value are World War I medals from the Military Cabinet, a pair of 1930s silver plated spoons from the McLear Family Cabinet, and a large framed map of the township of the Dromana Parish of Kangerong, taken from the foyer, which is thought to be an original.
"It's hard to put an actual value on the missing items, but we will have to for the insurer," Ms Egglestone said. Volunteers will now set about redesigning their displays with what items of interest they have left and fit their rooms with security cameras.
The offices also house the Rotary Club of Dromana, Port Phillip 4WD Club, U3A Southern Peninsula, Dromana Potters Group and Country Women's Association.
Anyone with information can call Crime Stoppers 1800 333 000 or crimestoppersvic.com.au
First published in the Southern Peninsula News – 20 February 2018