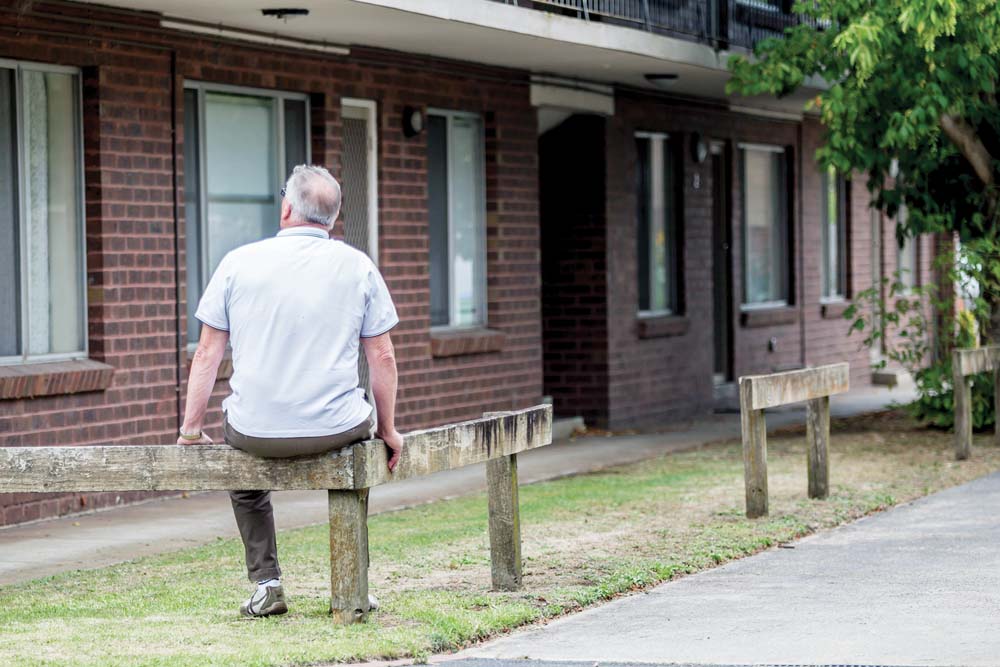 A PENSIONER'S fears that he could be evicted from his fourth rental property in as many years struck a chord with readers – and it seems help is at hand.
Larry (surname withheld) said he feared becoming homeless if the new owners of his Hastings unit decided to renovate or move in themselves – or perhaps re-let it at a higher rental.
Either way he would be forced to look for a new home – with the few available being offered at rents he could not afford  ("Renters face tight vacancy rates, higher rents" The News, 6/2/2018).
A reader has now come to the rescue offering Larry a self-contained unit or bungalow on 12 hectares at Pearcedale. Larry has accepted and will take over yard duties, such as lawn mowing and looking after the animals.
"It's a two-bedroom apartment with a kitchenette and is ideal," Larry said.
"The owners are away a lot and need someone to look after the place and keep it looking lived-in."
Larry's new landlord said he would make an ideal tenant. "We went through everything and he was rapt," said the owner, who asked not to be named.
The Salvation Army was also helpful, adding Larry's name to a Department of Housing list for those seeking independent living quarters. Larry, 70, says his age means he will be moved higher on the list, which will also suit his new landlord's family situation later on.
Also interested in Larry's plight was the Council to Homeless Persons, which says the state government should finance social housing projects through stamp duty revenues.
"The number of people being evicted into homelessness has more than doubled over five years as rents rise," CEO Jenny Smith said.
Figures from the Australian Institute of Health and Welfare show that, last financial year, 43,751 people presented at Victorian homelessness services due to eviction, she said.
The Council to Homeless Persons says the increase from 17,930 just five years ago, is due to rising rents.
Ms Smith said homelessness was also being driven by population growth, federal government housing taxation settings, and an absence of a national affordable housing plan. "Australia increasingly views housing as a commodity rather than the shelter we all need."                                                   
First published in the Southern Peninsula News – 20 February 2018