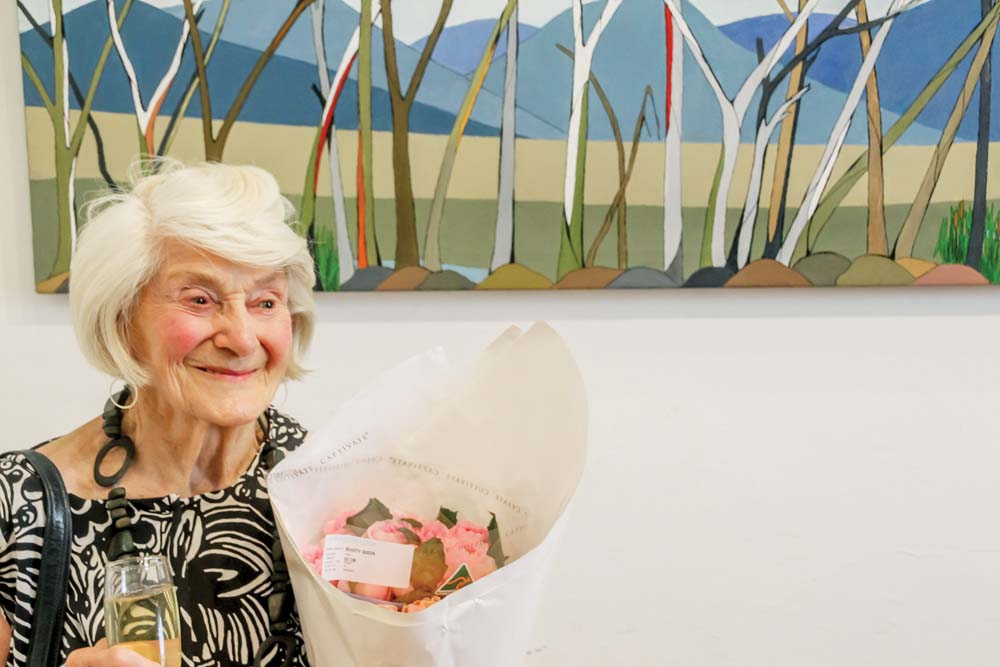 A SELL-OUT exhibition at Oak Hill Gallery, Mornington, was the first held by 92-year-old Chris Colquhoun.
As a result of her first solo show the Merricks-based artist has received three commissions – including one from Copenhagen, Denmark.
"A love of maps led Chris to a career at a drawing desk and, after studying technical drawing at RMIT, she worked at the Titles Office and later at the Division of National Mapping," gallery director Yvonne Watson said.
"Travel, marriage and children followed, and then, in retirement at Merricks, she began drawing and painting as a hobby. The lovely bushland and coastal environment, wild flowers and trees, provided ample inspiration, and Chris joined the myriad artists who paint the landscape and present their work in the many local galleries and art shows.
"The paintings in this exhibition express Chris's love and respect for that environment."