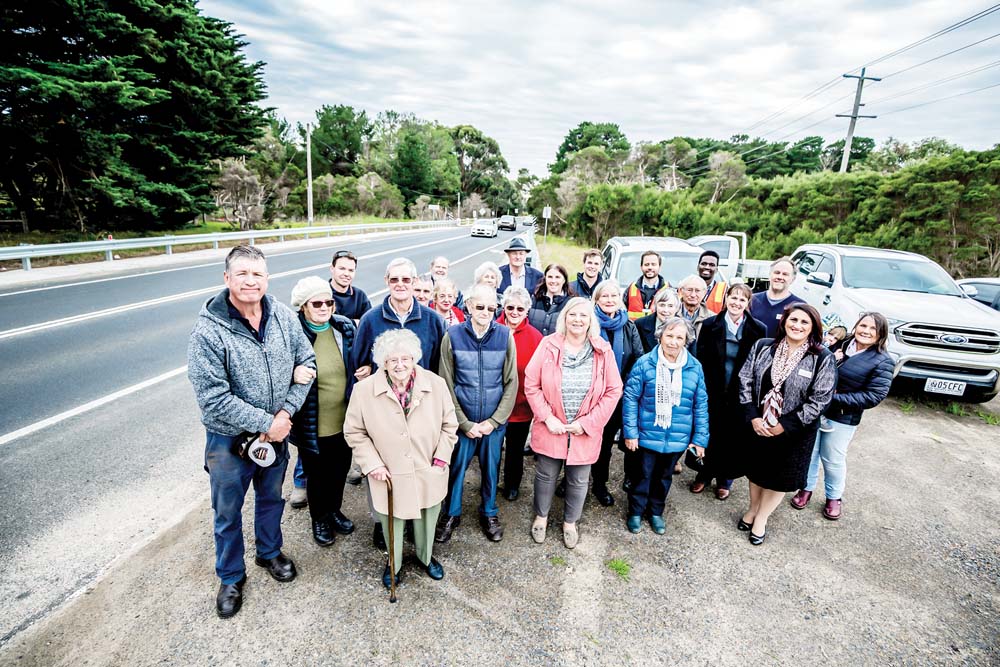 A DROMANA family which moved into the area more than 100 years ago has been remembered by having a bridge over Dunns Creek named after it.
Littlejohn Bridge on Point Nepean Road is named after William Littlejohn who arrived in 1917 with his family of nine children and settled on land along Dunns Creek.
In 1927 Mr Littlejohn successfully tendered to build a reinforced concrete bridge to replace an old timber bridge at the entrance to his property.
"The Littlejohn family has, over many years, made a significant contribution to the Dromana district and wider peninsula community," the mayor Cr Bryan Payne said.
"This bridge will serve as a fitting tribute and local reminder of the dedication and community spirit of a well-loved peninsula family."
The Littlejohn family was on school committees, involved in building the tennis club house at Red Hill, establishing the Red Hill Show and improving the Red Hill reserve.
The family moved the stage and extended the western end of the Red Hill hall and built the Red Hill Scout hall. Family members were also on the Red Hill committee of the Dromana Bush Nursing Hospital.
The naming request came through Dromana Historical Society which recommended the Littlejohns an early pioneering family in the Dromana region.
The council supported the proposal and advised VicRoads.
First published in the Southern Peninsula News – 19 June 2018