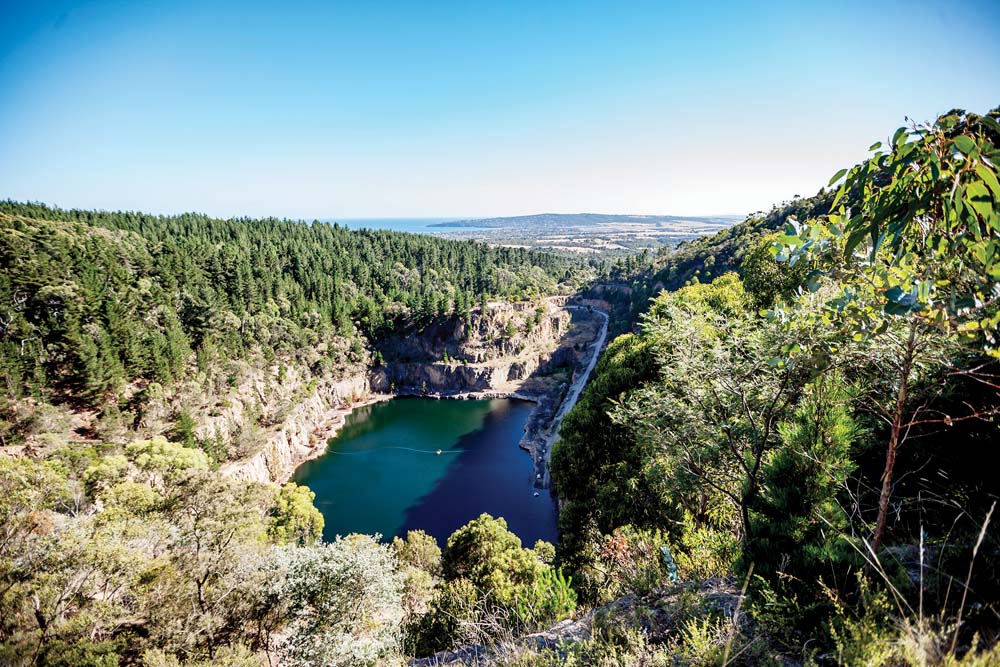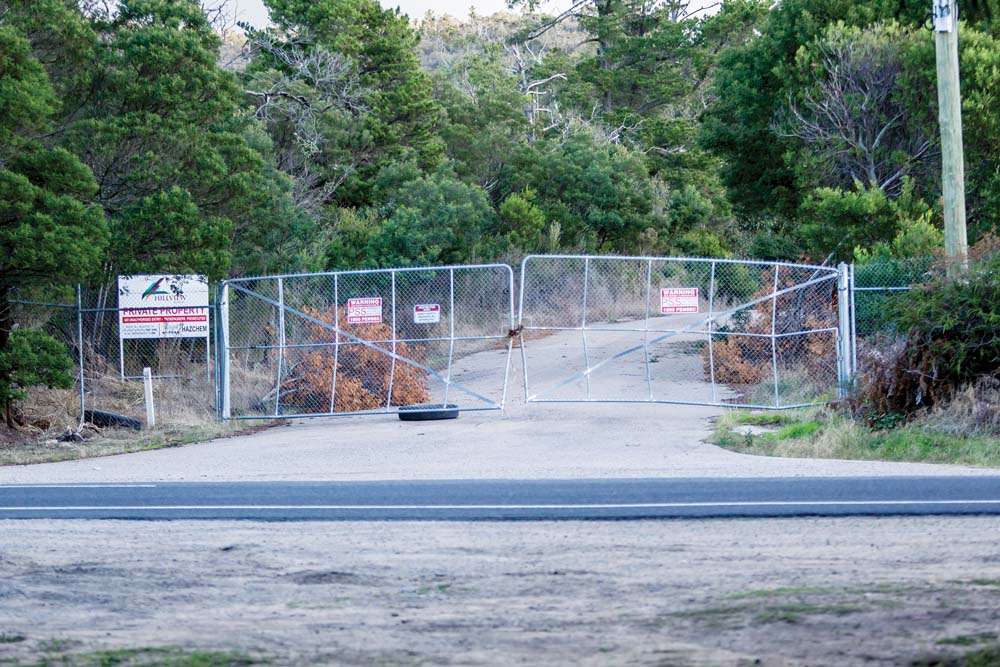 IT took less than one week for more than 1000 signatures to be added to a petition protesting at the reopening of a quarry in Boundary Road, Dromana.
Hillview Quarries wants to reopen and expand the old Pioneer quarry to produce about 70 million tonnes of granite products over 70 years.
The proposal has reignited the public opposition which forced Hillview in 2013 to abandon its plans to use the old quarry pit as a waste tip.
This time around, Hillview has applied to expand the existing 8.25 hectare pit to 38 hectares with a depth of 190 metres.
Mornington Peninsula Shire has voiced it concerns that Planning Minister Richard Wynne has authorised Hillview to investigate the environmental effects of reopening the quarry – closed in 1998 – before seeking a planning permit.
The mayor Cr Bryan Payne says the decision is premature and avoids the necessity of consideration of "matters pertinent … at the local government level" ("Anger over quarry bypass" The News 10/7/18).
The Department of Environment Land Water and Planning (DELWP) is yet to release the scoping requirements of the environmental effects statement (EES), which will be paid for by Hillview.
As well as quarrying stone, activities at the site would include crushing, screening, stockpiling, sales and product collection largely using existing cleared areas and an existing access road.
The shire is one of Hillview's biggest customers.
Mark Fancett, one of the leaders of the successful protest against the quarry being used as a tip, last week said the expansion of the quarry involved clearing 38 hectares of "pristine native vegetation" which "provides a biolink between two parts of the Arthurs Seat State Park".
"Last week's council media release [criticising Mr Wynne's go ahead for the EES] shows the objections of council to this process," Mr Fancett said.
"The process whereby they are now to conduct an EES is even flawed. The EES is to be conducted by Hillview itself. How can we expect an impartial scientific finding when it is funded by the proponent?
"The local community is outraged by this proposal. Indeed we have collected almost 1000 signatures from locals in less than a week."
The reasons given by DELWP for requiring an EES include the expanded quarry's "potential for a range of significant environmental effects" on such things as native vegetation (including threatened species and communities); existing landscape values, amenity and land uses of the project area and those associated with the Arthurs Seat State Park; groundwater and surface water; and Aboriginal cultural heritage values.
The department says "an integrated assessment is necessary to ensure the range of likely adverse effects and related uncertainties are sufficiently investigated, in terms of both their extent and significance, and how significant effects can be avoided and minimised during the construction and operation of the project".
It says an EES will "enable a transparent and rigorous process for consideration of potentially significant adverse effects of the project, prior to any relevant statutory decision making".
First published in the Southern Peninsula News – 17 July 2018