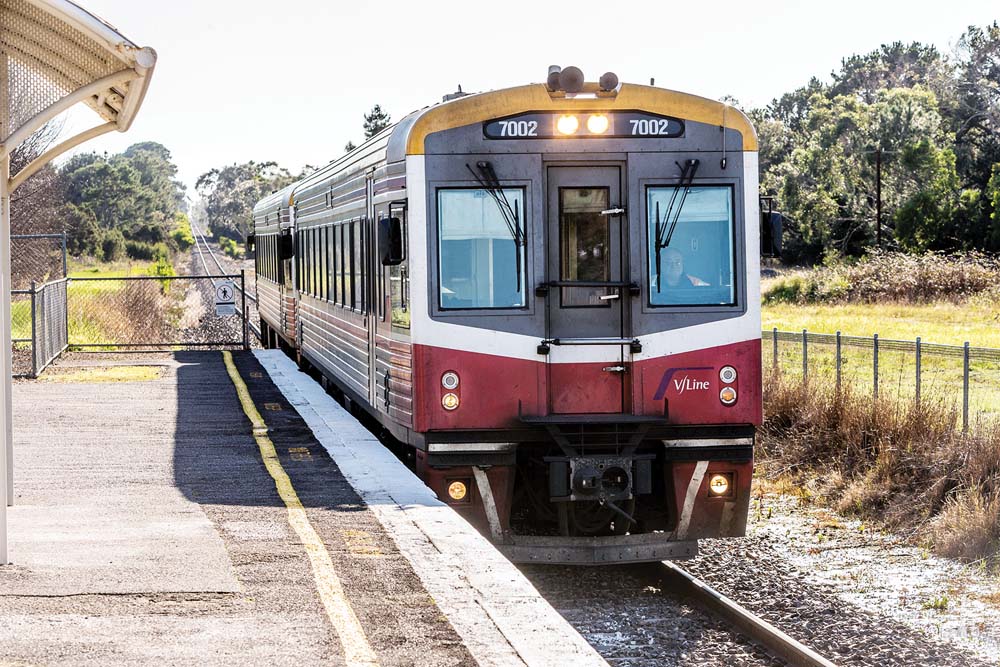 MORNINGTON Peninsula Shire councillors will meet their counterparts from Frankston Council next week at a "working dinner" to chew over their differences in policy over the electrification of the Frankston line to Baxter.
The dinner, to be held on Wednesday 8 August at Frankston Football Club, comes after shire councillors in May called on the federal and state governments to recognise the shire "as a major stakeholder", since talks have mostly been conducted between politicians and Frankston Council.
Prime Minister Malcolm Turnbull and state opposition leader Matthew Guy visited Baxter station on 17 July to announce the Liberals, if elected at state and federal level at upcoming elections, will begin the project to build the electric track to Baxter next year.
The shire said Baxter — which lies within its municipal boundary – would be an unsuitable terminus for the electric train service and wants the line doubled up and electrified to Hastings.
An "advocacy paper" prepared by the shire says moving train stabling and maintenance and car parking "down the line" to Baxter "appears to be primarily to free up land in Frankston for development" ("Brake on Hastings electric train" The News 29/5/18).
Making land available at Baxter would require "pushing out the Urban Growth Boundary and encroaching on the Mornington Peninsula Green Wedge".
State Hastings Liberal MP Neale Burgess last week said electrification and duplication from a single to double rail line to Baxter "is just the first stage of electrifying and duplicating the line through to Stony Point".
"The estimated cost of electrifying and duplicating our line through to Stony Point was in excess of $2 billion and that amount was not immediately available," Mr Burgess said.
"While the whole amount was not available up front there are many benefits of bringing the metro line as far as Baxter to start and then taking it the rest of the way to Stony Point as stage two.
"I won't be satisfied until we have metro train services that go all the way through to Stony Point and meet the French Island Ferry."
Mr Burgess says the shire's advocacy paper is "outdated".
"Once the line is electrified to Baxter, residents of Crib Point, Bittern, Hastings, Tyabb, Somerville, Baxter and Langwarrin will for the first time ever be able to take a short drive to a large park 'n' ride just north of Baxter and catch a train right through to the city without having to change trains at all.
"Commuters will no longer have to catch a diesel train to Frankston and then wait for a connection to the city, they will be able to leave their car in the park 'n' ride north of Baxter and travel through to the city.
"There will be no need to try and find that elusive car park at Frankston station or elsewhere."
Shire councillor David Gill confirmed shire and Frankston councillors will meet next week.
"For the first time ever Frankston is willing to discuss the [planned] electrification, even though Baxter station is within the shire," Cr Gill said on Monday.
with Keith Platt