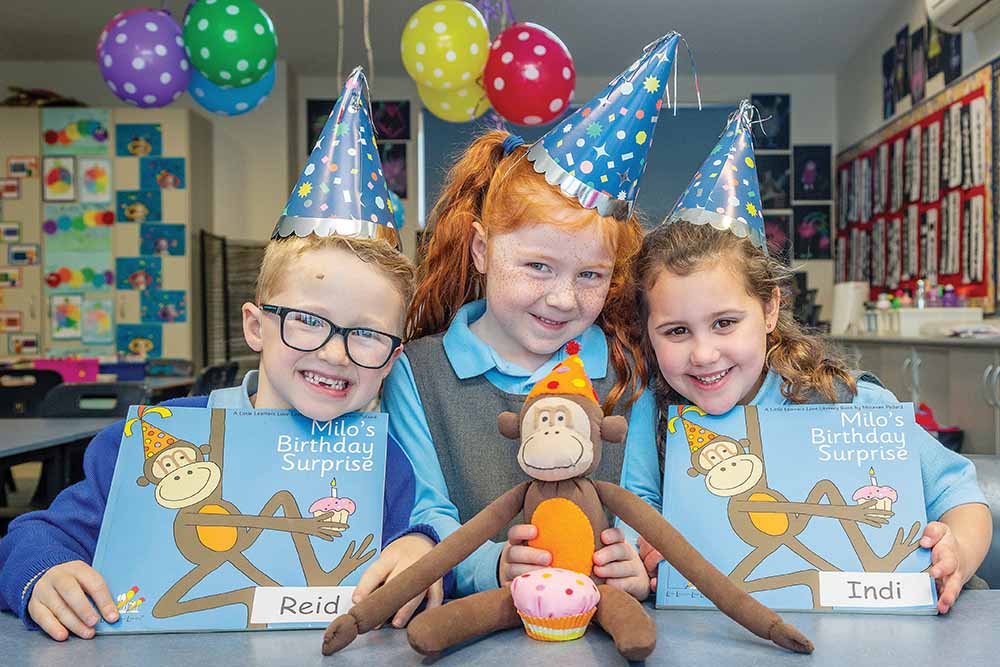 A LEARNING partnership between schools, parents, Rotary and a Hastings book store has benefitted pupils at three Western Port primary schools.
The children, at St Mary's, Hastings and Wallaroo primary schools, are learning to read more quickly – and having fun at the same time.
The foundation of the program is a Get Ready for School pack which aims to support children and their families when starting school.
Natalie Petersen, owner of Petersen's Book Store in Hastings and a member of the Linking Schools and Early Years network (LSEY), came up with the idea of the pack and got together with prep/foundation teachers from all three Hastings primary schools. Hastings Rotary Club members joined in and received the support of 74 sponsors of the Hastings Chamber of Commerce, who each donated a copy of the picture story book Milo's Birthday Surprise.
Prep pupils and families of St Mary's received the Get Ready for School pack at their parent information night at the end of last year, along with advice on how best to use it to help prepare their child to start school this year.
Last week, St Mary's prep pupils celebrated the birthday of Milo the Monkey as told in the story. After learning all 26 alphabet letters and their sounds the children are eager to celebrate their learning along with Milo's friends – the alphabet characters from the story.
"The children have enjoyed this approach to learning the alphabet and each child treasures their copy of the book," Christine Freshwater, of St Mary's, said. "They have been coming to school each Monday telling their teacher what letter and sound they will be investigating each week.
"Parents have reinforced what has been taught at school by reading the book with their children and using the language from the story at home to enhance their child's learning."
By having their own copies of the book parents have been able to focus on the relevant letters each week. They can consolidate at home what will be the focus in the classroom each week.
Other resources provided in the pack were said to be useful, too, especially during the holidays. The children are said to be better prepared for prep and feel more familiar with the alphabet.