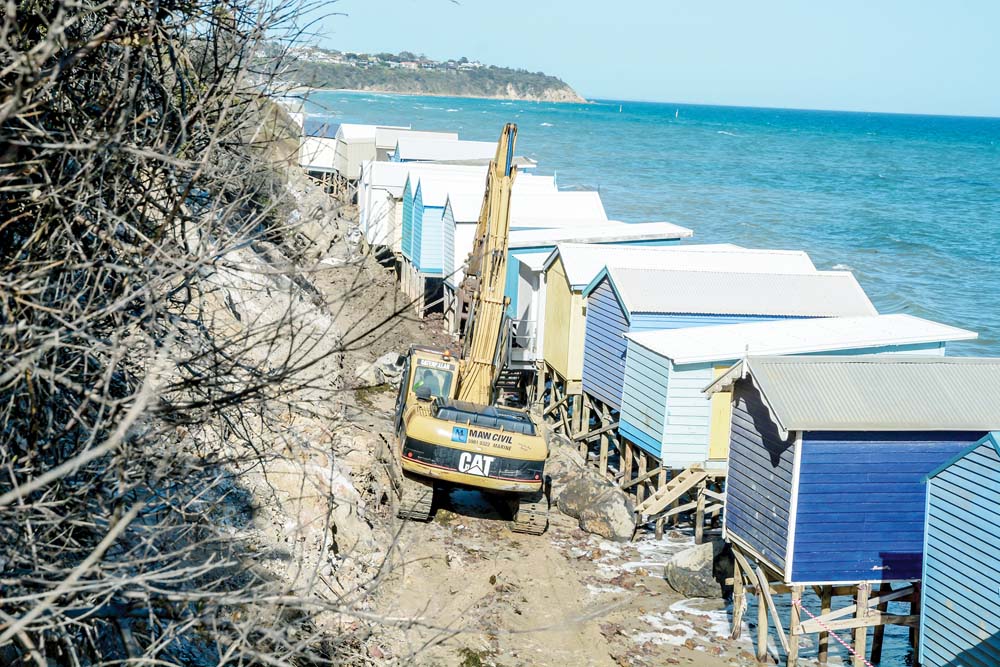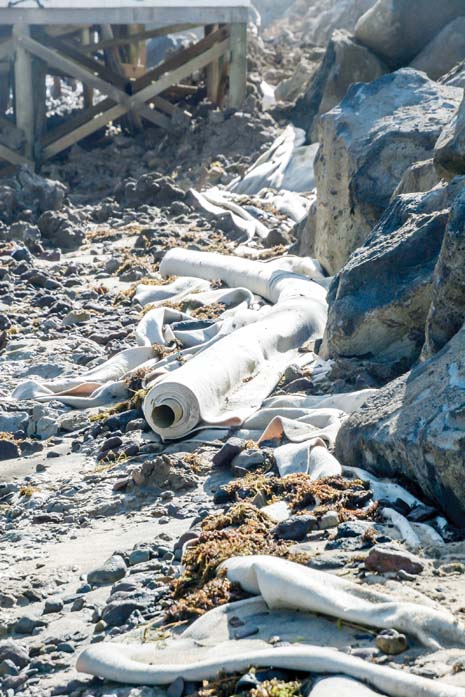 Unexpected erosion has caused delays and a change in engineers' plans to protect crumbling cliffs at Mt Martha North beach.
The use of a geotextile sand tube was abandoned after several storms in June and July. Instead, the wall designed to prevent further erosion at the base of the cliff will be built solely using geotextile blankets and rocks.
Sand will still be imported from the beach north of the Balcombe Estuary "to top up the beach and inhibit undermining of the [cliff] toe", according to the Department of Environment, Land, Water and Planning.
Beach box owners have been told the beach is closed and they cannot repair their property – on Crown Land leased through Mornington Peninsula Shire – while the cliff works are underway.
Many of the beach boxes are either sagging or leaning and some have stumps that are hanging above ground. Several have been demolished.
However, the $880,000 works currently underway and expected to be completed this month, are only seen as a temporary solution to erosion problems at the beach.
Consultants Water Technology has been hired to assess the four long term solutions identified in its 2017 report which warned that the continued erosion could eventually effect the Esplanade above Mt Martha North Beach ("Beach repairs could cost $4m" The News 30/10/17).
The report recommended removing all boat sheds at Mt Martha north unless action was taken to stop further erosion of the cliff and beach.
Options contained in the report include building rock walls and groynes across the beach or an offshore breakwater to slow the loss of thousands of cubic metres of sand needed to "renourish" the beach.
"An analysis of the four engineering recommendations will assess the environmental, social, technical and cost of each option, to determine which are the most feasible to model in detail," the latest "stakeholder update" issued by the DELWP states.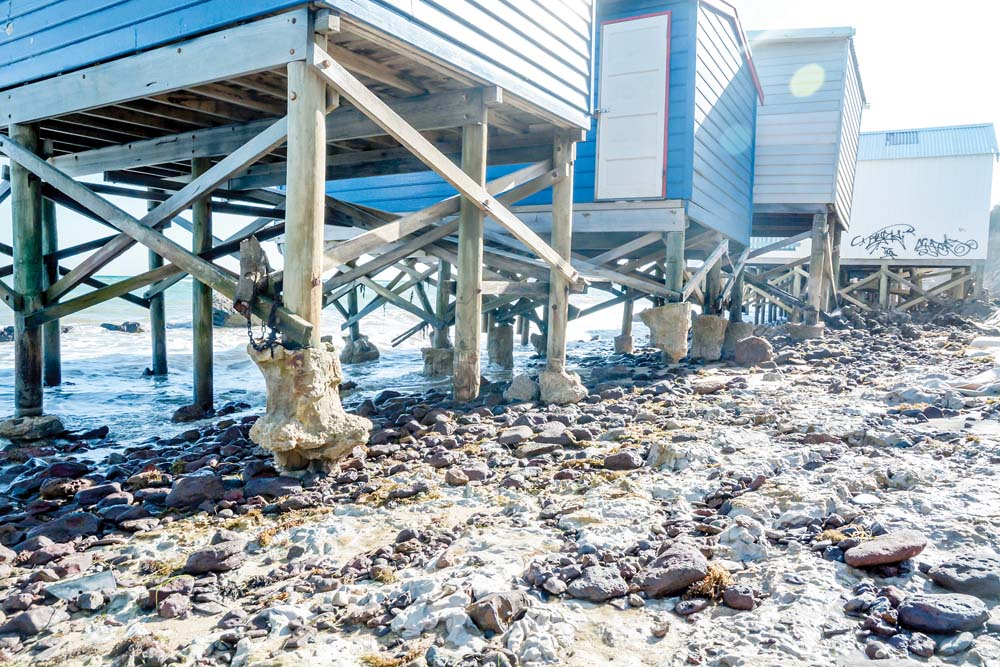 "Following a series of storms and persistent northerly and north-westerly winds in June and July, erosion on the beach was so severe that clay and bedrock were exposed. This resulted in an amendment to the design, because the geotextile sand tube could not be placed at the more southerly end as the sand would have washed away with the tides," the update stated.
"This section has instead been constructed solely of rock and geotextile. It is possible that only rock will be encapsulated in the geotextile in the northerly section as well."
"Tension cracks" in the cliff had necessitated "emergency trimming of the cliff face" in late August.
"These cracks were deemed at risk of collapse during placement of the rocks if not manually removed.
"Traditional Owner representatives were on site to inspect the removed material for cultural heritage values, but nothing of significance was identified. The works were completed under supervision of geotechnical engineers."