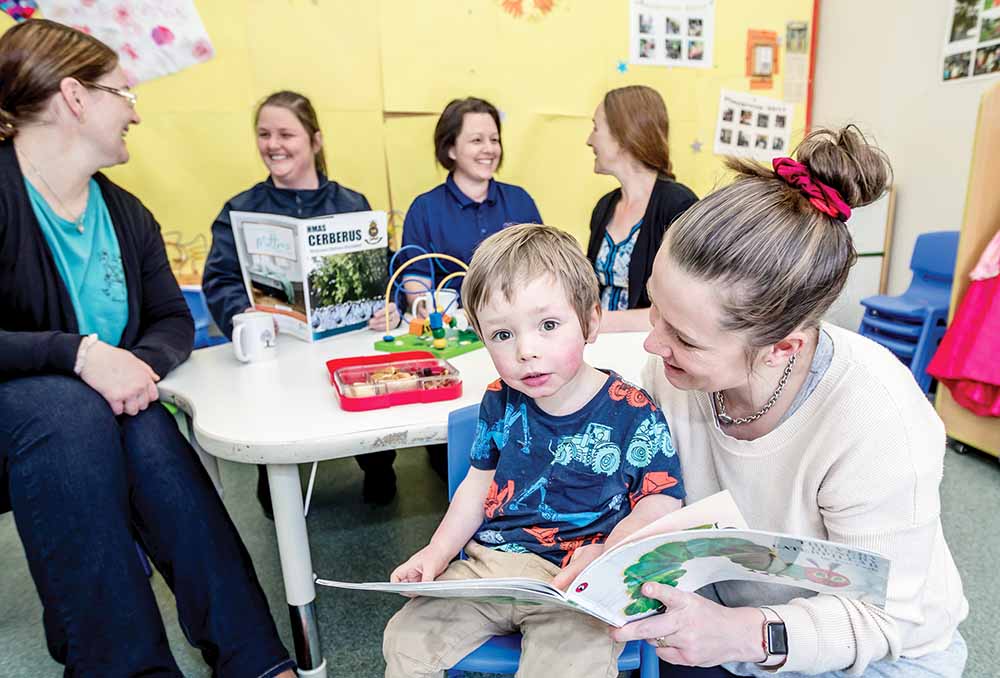 A $15,000 grant to Cerberus Cottage will enable it to deliver courses, gatherings, events and services for Australian Defence Force families.
The money for the HMAS Cerberus-based centre is part of $1.4 million provided by the federal government for not-for-profit organisations to deliver community programs for Defence families.
"The family support funding will enable [us] to provide a multitude of programs, including our youth connection program, fire safety program, cooking and budget courses, AUSLAN, swimming lessons, gymnastics classes, coffee mornings, playgroups and group fitness training just to name a few," coordinator Julie Prentice said.
Flinders MP Greg Hunt said the cottage provided an "invaluable service" to HMAS Cerberus families.
"While many think the cottage is only available to children of HMAS Cerberus, it is available for the whole community, providing programs that support local families and the local community," he said.
Call 5983 0274 or visit cerberuscottage.com.au
First published in the Western Port News – 25 September 2018