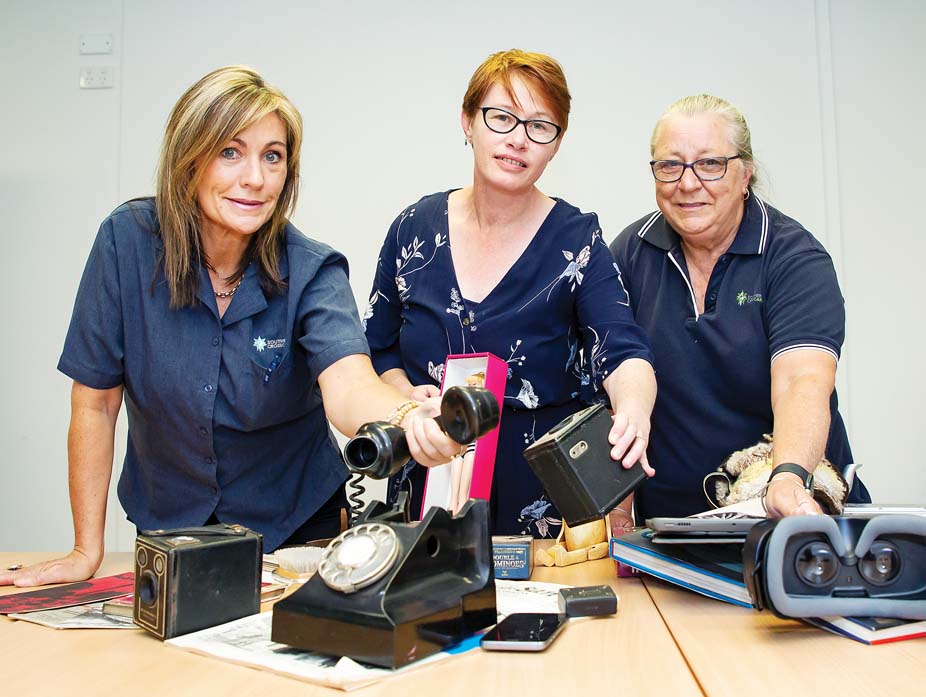 MANY people living with dementia, as well as their carers, are reluctant to use in-home support services even when they find out how easy it is to get them.
And that's placing a strain on those looking after family members and friends affected by the disease responsible for the second highest number of deaths in Australia after heart disease.
"There are a number of reasons for their reluctance," said Kylie Knoble, a care manager and dementia consultant based at Mornington.
"They might fear that a request for help will be seen as an admission that they are not coping, or they may fear having a stranger in their home.
"This results in the carer not being able to go out and have some much-needed time to themselves."
The issue is becoming increasing important on the Mornington Peninsula, which has the second highest prevalence of dementia – and the second highest proportion of elderlies – in Victoria.
There are more than 100 causes of dementia, with Alzheimer's disease being the most common. The risk of contracting it increases with age, with almost one in 10 people over the age of 65 and almost one in three over 85 suffering what is tipped to become the leading cause of death over the next few years.
Ms Knoble, of Southern Cross Care, says as dementia is a progressive condition it is important for people to become familiar with using support services as early as possible.
"Research shows that the more support services a person uses, including respite care, the longer their carer will be able to continue in their role," she said. "This reduces the chance of having to go into residential care."
Dementia causes changes to the brain that can affect memory, thinking, problem solving, speech and language as well as personality changes. It causes widespread changes over time in a person's functional abilities.
Ms Knoble and her community support workers use a range of often old fashioned items to help people living with dementia at home, such as a combination of arts and crafts, music, iPads and virtual reality technology.
"[These] reminiscence sessions are linked to their past interests and life story," she said. "Holding objects that are tangible can trigger long-term and autobiographical memories which are usually spared until the later stages of dementia. This creates an opportunity to spark conversations and build a relationship with the community support worker."
"Often it only takes a little bit of advice and support to help someone keep their independence. I feel that what I do really makes a difference and can help improve people's quality of life, which is really important to me," Ms Knoble said.
As well as visiting the person living with dementia and their carer Ms Knoble can develop a tailored support plan, communication strategies and diversional therapies. She can arrange up to 18 hours of respite care which can "bridge the gap" until an ongoing service is obtained.
The service is funded through the Commonwealth Home Support Program and those eligible can access it for $15. Details call 1800 508 008.
From 1 April Southern Cross Care will be known as Mercy Health Dementia Advisory Service, call 1300 478 776.
First published in the Southern Peninsula News – 12 March 2019