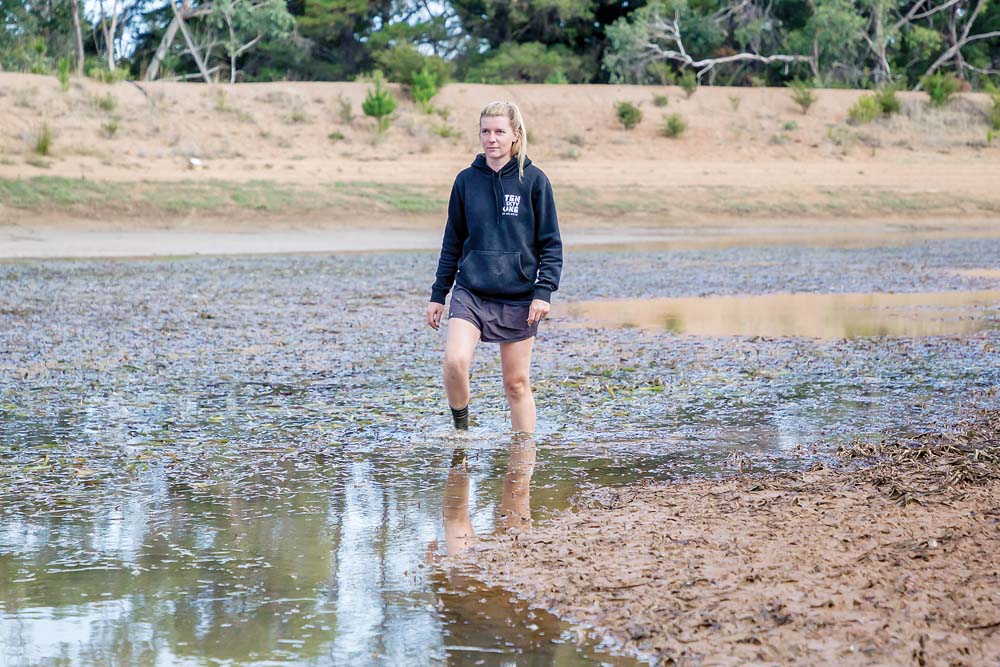 A MOOROODUC family business has been given access to vital water supplies to tide it over until the drought breaks.
The Stumpy Gully Road apple orchard run by the Paganoni family since the 1960s, was on the verge of going under when its irrigation-fed dam dried up and recycled water proved uneconomic to buy ("Shire calls for drought aid" The News 18/3/19).
The plight of Atlanta Fruit Sales prompted Mornington Peninsula Shire Council to call on state water minister Lisa Neville to declare the region "drought affected" in a strategic move aimed at giving hard-hit farms, businesses and recreational and sports grounds easier access to cheaper water.
Last week, South East Water's Rowan Barling contacted the shire to say the authority had liaised with Mark and Jackie Paganoni to "identify a solution that involved modifications to a water main near their property that will allow immediate access to potable water".
"They now have the ability to extract the water they need to support their agricultural business and appear satisfied with this short-term solution," Mr Barling said.
He added there was "more work to be done to ensure long-term access to a secure source of water for agricultural businesses on the Mornington Peninsula and we look forward to working with council and the community in resolving this challenge".
The Paganonis plea led Cr Antonella Celi to move an urgent item at a recent council meeting calling on the state government to support the shire's recycled water projects, including accessing Eastern Treatment Plant Class A recycled water flowing into the sea through the South Eastern Outfall near Gunnamatta. This water is seen as going to waste when it could offer a cheap and almost limitless supply for agriculture and firefighting.
"The shire is very concerned about water security and drought on the peninsula," Cr Celi said at the time.
"We are taking action to call on the state government so that immediate and affordable access to recycled water supplies are delivered to our farmers, emergency services, recreational and sports facilities and businesses in the most cost-effective way."
The Paganonis had written to the council last month saying that despite "being frugal" with their dam water "it looks as though we are not going to make it through".
"We have spent an extensive amount of money setting up new plantings but, if we cannot finish this year's crop off, all of that will be in jeopardy as our financial position will not be in a good state," they said.
Ms Paganoni asked the mayor Cr David Gill for help in contacting "the right person" at state government level and for shire help if using recycled water was an option.
Cr Gill described Mr Barling's water offer as a "good outcome" for Atlanta Fruit Sales which is one of the few remaining apple orchards on the peninsula. It employs about 20 permanent staff and up to 50 extras during harvesting and thinning.
Mr Paganoni said he was "grateful" for the water access which "kept us going". "It got us through to the end of harvest and we are very happy about that," he said.
The orchardist said he paid full price for the water which had since been turned off. "The winter outlook doesn't look good and so we are hoping for good spring rains," he said. "Our dams are as dry as they have ever been."