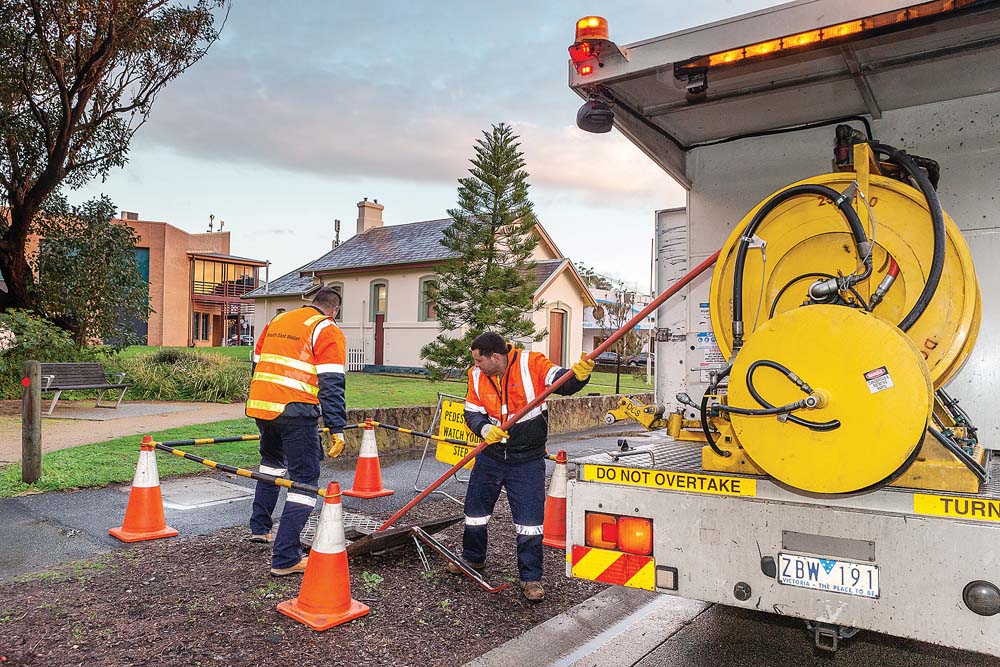 RAW sewage escaping into the foyer forced Mornington Police Station to close last week. Passers-by said toilet paper and excrement were flowing out from under the doors and the odour from unsanitary water on the footpath was "very strong", 4.30pm, Monday 3 June.
Workers in the side street near the old cells pumped out blocked pipes and even a Frankston SES crew turned up to lend a hand.
Officer-in-charge Senior Sergeant Paul Edwards said the problem was caused by heavy rain and a blocked pipe – for the second time in a decade. He said sewage flowing downhill in pipes under Main Street backed up at the station, its lowest point, and overflowed.
"About five centimetres of contaminated water flowed past the sergeant's office and was pumped out by South East Water," he said.
"We were able to move things out of the way and then the cleaners came in and bio-cleaned the office, ripping up the carpet tiles and chemically cleaning the floors to kill any germs."
Senior Sergeant Edwards said the five police on duty were expecting to be back in their offices by [last] Friday, with South East Water and plumbers "working on a permanent solution".
First published in the Southern Peninsula News – 11 June 2019