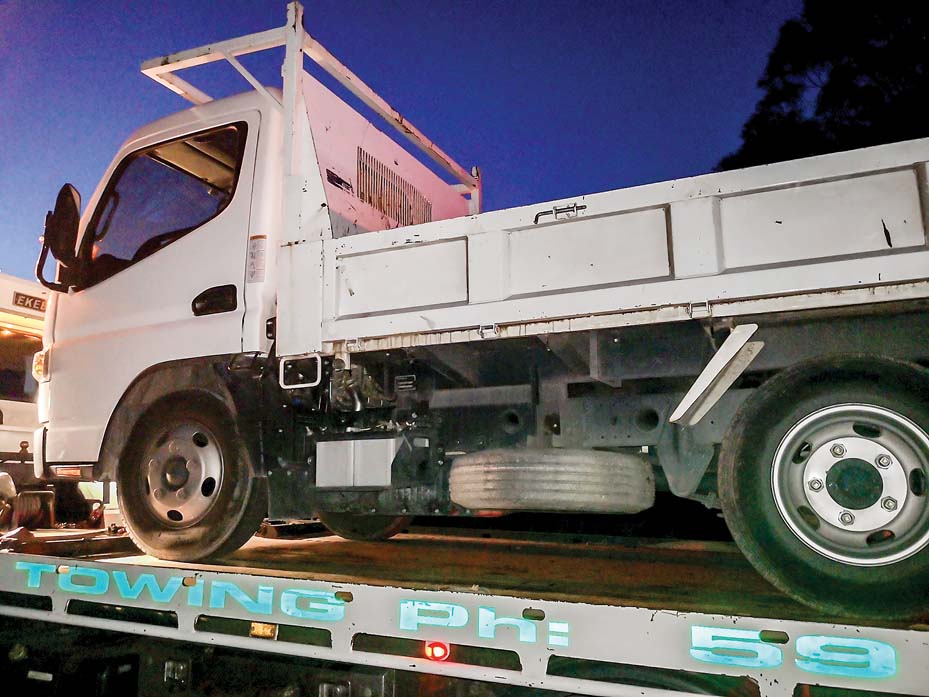 SOMERVILLE Highway Patrol members say they are doing their bit to "relieve traffic congestion and improve road safety on Frankston and Mornington Peninsula roads".
"One by one we are steadily removing cars driven by hoons and unauthorised drivers," Senior Constable Greg Wolfe said.
These included a Ford ute being driven by an unlicensed 57-year-old Rosebud man, 6am, Thursday 13 June. The ute – owned by the man's partner – was impounded.
Senior Constable Wolfe said the driver had not held a licence since losing it for drink driving in 1992. He had been caught driving without a licence "on a few occasions since".
The man told police he was driving to work. "Perhaps having a vehicle impounded will finally make the penny drop and he will go through the process of being relicensed," Senior Constable Wolfe said.
In another impound a Fuso tipper, pictured, being driven by an unlicensed driver was nabbed on Balnarring Road, Tuerong, 5.20pm, Sunday 16 June.
Police said a 42-year-old Bulleen man was driving on a suspended licence. He claimed to be unaware of the suspension and reportedly refused to sign impound forms.
"If the driver had been adding up the 14 points associated with the six speeding and one mobile phone tickets he has received over the past three years, or had taken notice of the letter from VicRoads, he wouldn't have been so surprised," Senior Constable Wolfe said.
"If you are driving without a licence, the clock is ticking."
First published in the Southern Peninsula News – 25 June 2019