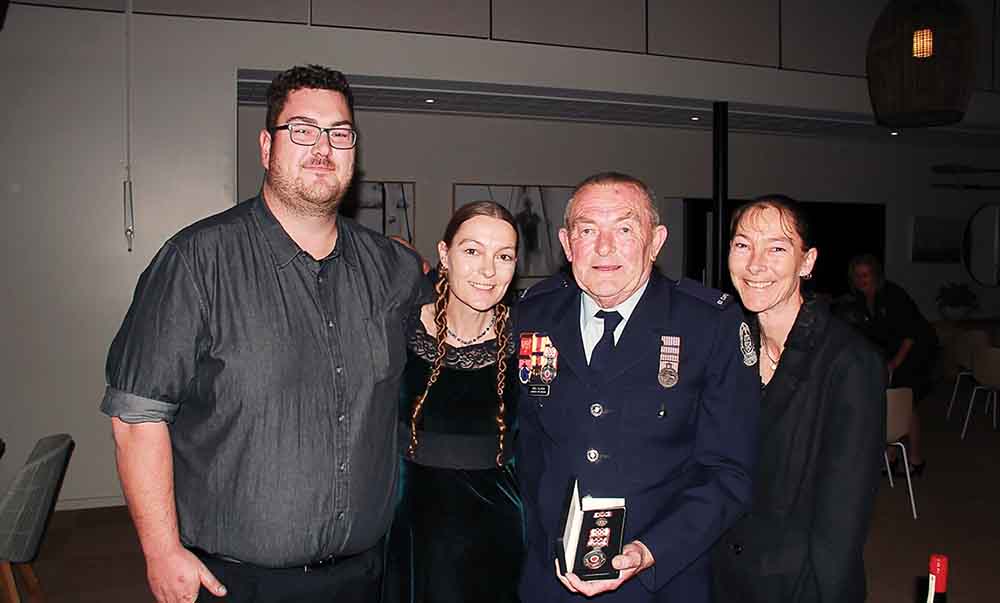 IT'S hard to doubt Sorrento CFA veteran Greg Salmon when he says his 50-year medal presentation was "one of the best nights I've ever had".
The long-time Sorrento resident was honoured at a dinner at Sorrento Sailing Couta Boat Club attended by 80 CFA members and guests, Friday 28 June.
Long service awards were presented to seven Sorrento Urban Fire Brigade members, with Brigade Captain Michael Versteegen saying the "most impressive went to Greg Salmon, who received an award for 50 years continued and diligent service".
"Greg rose from firefighter, through lieutenant to captain of the fire brigade, and, since stepping down from the captaincy two decades ago, has continued to support the brigade, still turning out to fire and emergency calls and joining in community and fundraising events.
"Greg's input to and impact on the brigade over the past 50 years has been significant and, hopefully, will continue."
Mr Salmon grew up in the town, attended Sorrento Primary School and then Rosebud High School, and volunteered in 1969 while he was working as a motor mechanic at the old Shell service station on Ocean Beach Road.
"The two bosses there at the time were CFA members and they encouraged me to join," he said.
Unlike the servo which is long gone, Mr Salmon stayed for the long-term and says he found his niche in the volunteer service where he mixes with a "great bunch of people".
Over the years he has received a strong of medals and awards, including the CFA Award and Medal, National Medal, Gold Star, Long Service Medal, various Certificates of Appreciation, Outstanding Service Awards, and a Sorrento Rotary Award.
He looks back with satisfaction on his role in fighting many big fires, including blazes at Cann River, the Dandenongs, and countless house and scrub fires. One that stands out was a fire at Portsea Village. "We were told it was the Portsea hotel but when we got there we saw it was at a unit in the village across the road which we had been using in previous practise runs," he said.
"Apparently a bloke had gone to sleep and his cigarette had caught fire to the place."
To celebrate Mr Salmon's big night, his children Jarrod, Kylie and Rebecca organised a limousine to drive them. Unfortunately, his wife Francesca was unwell after an eye operation the day before and could not attend.
Jarrod was full of praise for his father: "He is a champion and has given so much to the community over his lifetime so it was great to shine a spotlight on him even for a few minutes."
Despite his long period of service, Mr Salmon isn't contemplating retiring anytime soon. "It's something I would miss if I had to give it away," he said.
"I'll be happy to stay on and do whatever I can."
First published in the Southern Peninsula News – 16 July 2019