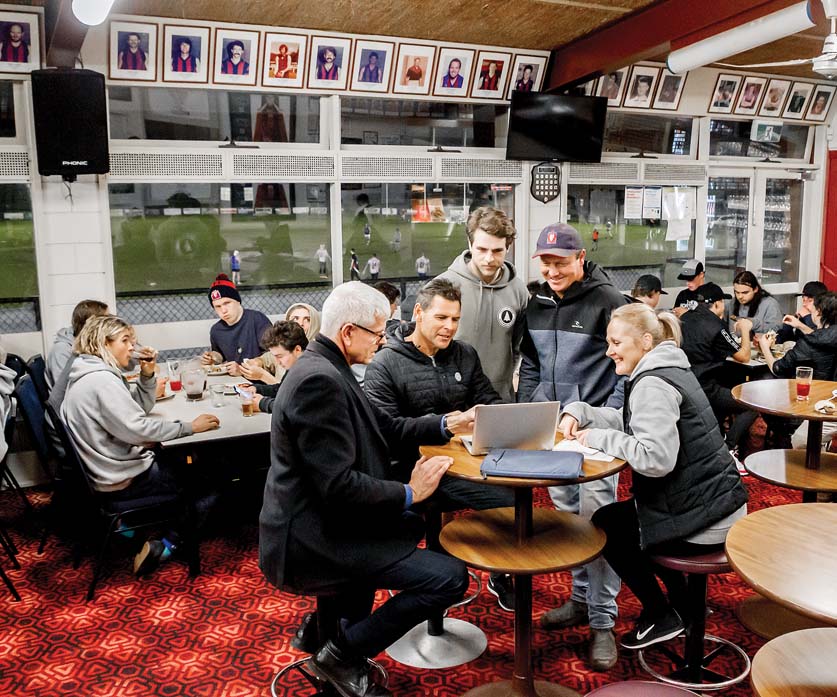 THE death of a mate in a car crash in April was the catalyst for a road safety instruction night at Rye Football and Netball Club.
Seventeen-year-old Timothy Hocking died and four others were injured when a Mazda CX3 with five young people on board struck a tree near the intersection of Marshall and Field streets, Tootgarook, early on Friday 12 April. ("Driver charged after fatal crash in suburban street" The News 15/4/19).
Club vice-president Mark Egan said some of the players had known Timothy Hocking and his death had hit them hard.
"We let things settle down a bit, but now we think is the right time," he said before the event. All the parents think it is a good idea."
About 20 members of the club's under-19 football and under-17 netball teams attended the event which aimed to make the players more aware of their importance to the club and the community, Mr Egan said.
The guest speaker was recently retired assistant police commissioner Neville Taylor. The former head of road policing operations and Investigations has a son at the club.
"Mr Taylor spoke for 20 minutes on the responsibility of having a licence, owning a car, making the right decisions, looking after your mates and calling them out if they are going to make a wrong decision," Mr Egan said.
"He related several experiences to the group relevant to them making the right decisions and being responsible.
"Even if the talks save one life that would be good."
He praised the work of Jean-Pierre Schroeder, of Sports Chaplains Australia, saying "his guidance has been an asset to the club".
New players are welcome to join the football or netball teams. Football training is from 5.30pm Tuesdays and Thursdays, and netball on Thursdays.
The club provides meals on Thursday nights. All welcome.
Visit: ryefootballclub.com.au
First published in the Southern Peninsula News – 23 July 2019