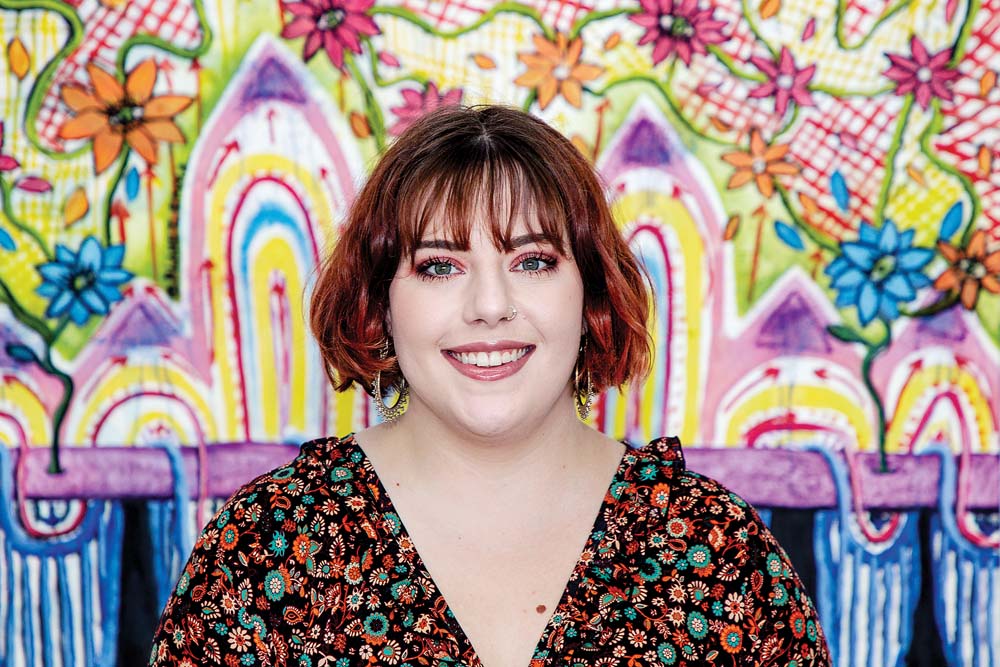 A VISUAL artist based on the Mornington Peninsula who has experienced several chronic illnesses, including being diagnosed as being bipolar last year, says she expresses herself, her body and her mind through her art.
Specialising in oil painting, Emma Holt, right, said that at just 20 her life experiences had a major impact on who she was as an artist.
"At the age of nine l began my first art class," she said.
"I was home schooled from the age of 14 due to health issues.
"Then, at 16, I studied visual arts for two years, despite the world telling me I should go back to school. I found the more I learned about art, the more my style changed and the more comfortable I felt with exploring different aspects of art.
"I tell people who ask that art has saved me."
Holt said that having "been through many health issues and continuing to live with them, having a way to escape feels essential".
"I use art as an expression of everything I'm going through as a way to let it all out to the world," she said. "I do my art for myself, but it is a privilege to have the opportunity to share it with others.
"I hope that by showing a part of myself, you will see beyond the mask I feel we all wear some time during our lives.
"I hope you learn through my art that it's ok to speak up and say what you have or are going through and I hope by sharing my story through the canvas, you will not be scared to share your own.
"Any health issue, physical or mental (and I have been through both) is worth speaking up about."
The opening to Holt's first solo exhibition Welcome To My Brain is at 6pm, Friday 1 November and will open 11am-3pm daily until Thursday 7 November at The Nook Gallery & Studios, 18 Progress Street, Mornington. Entry is free.
Visit the-nook.com.au/events/2019/7/5/exhibition-emma-holt
First published in the Southern Peninsula News – 22 October 2019