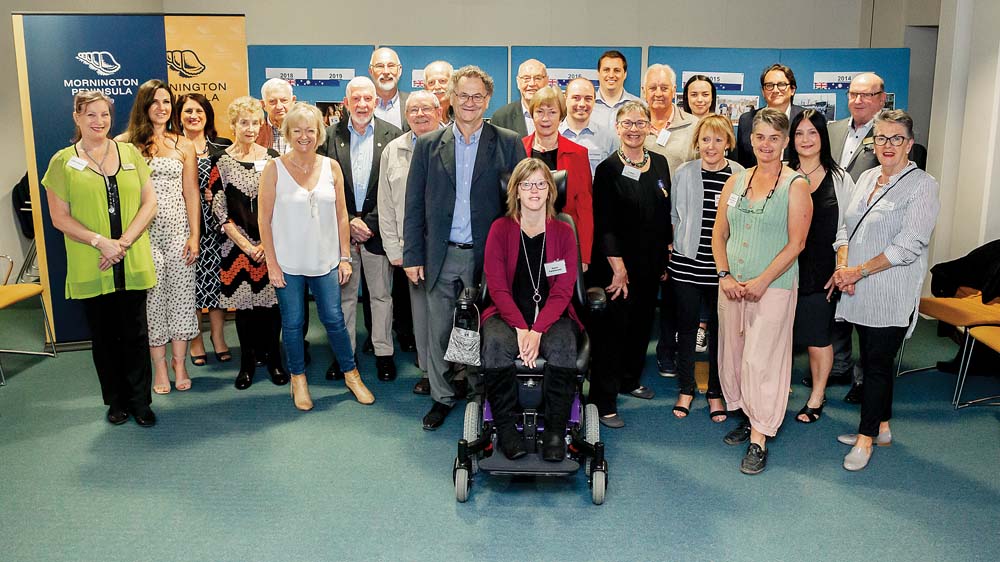 A MORNING tea to honour Mornington Peninsula Shire's previous Australia Day Awards Citizens of the Year was held at the Rosebud offices on Friday 25 October.
The mayor Cr David Gill hosted the event to "recognise and celebrate the recipients' significant contributions to the enrichment, improvement and advancement of the Mornington Peninsula community".
Special guest was the shire's Citizen of the Year Josie Jones, who was last week awarded the 2020 Victoria Local Hero award at a ceremony at Government House. She was among about 20 previous winners representing all award categories at the event.
A staunch environmental and litter prevention advocate, Ms Jones starts each morning by collecting rubbish on the beach. Since 2006 the single mum has volunteered 10,000 hours to collect 5.3 tonnes of rubbish from the shoreline.
Ms Jones, 46, devotes "every spare moment" to her cause by engaging the community, public speaking, social media, and consulting with local government, community groups, corporations, schools and businesses.
Her work inspires others to care for the environment.
The graphic designer's The Only Butt campaign has helped reduce cigarette litter on streets.
Her outstanding work has received recognition through awards, including the Dame Phyllis Frost Award in 2016 and Litter Prevention prize from Keep Victoria Beautiful 2017.
Her commitment has made her a much-admired role model.
First published in the Southern Peninsula News – 29 October 2019