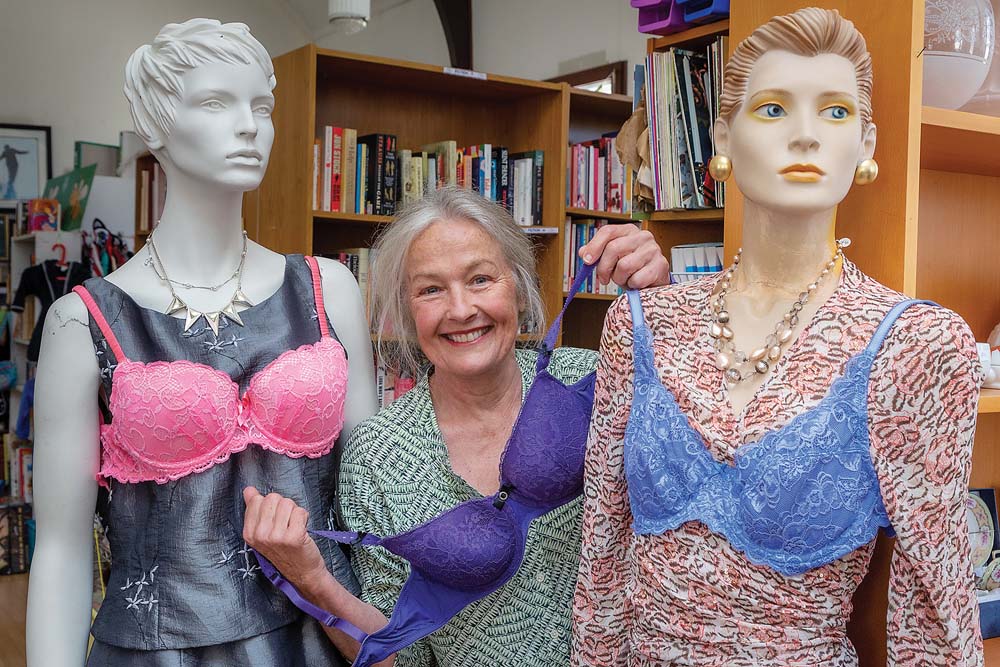 RED Hill Op Shop has become a drop off and collection point for new and slightly used bras.
Red Hill resident and op shop volunteer Marianne Findlay said: "We now collect bras for Uplift, an Australian-based organisation, which sorts and sends bras to women in need.
"As this is in keeping with our philosophy of recycling used and unwanted goods so that landfill may be reduced, and helping our fellow beings, we support this project wholeheartedly."
For many women in poorer parts of the world, bras are unaffordable, but necessary, in providing the benefits of health, dignity and protection.
Bras provide much-needed support when women bend to garden or cook at ground level and during sporting activities. In humid climates, rashes, fungal infections and abscesses can occur between the breast and the chest wall. Bras help by allowing air circulation. Bras allow nursing mums the dignity of dry clothes and the comfort of support.
Uplift ships the bras to neighbouring countries, including the Pacific islands, South East Asia and remote communities in Australia.
Since 2005, Uplift, has sent more than two million bras to women who have requested them.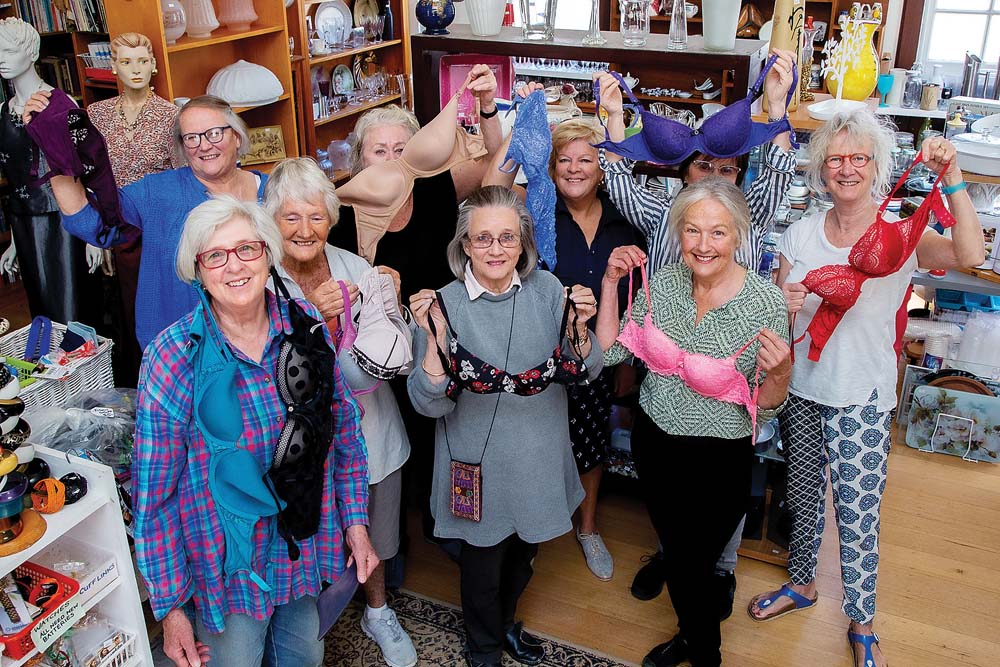 "I have become aware of the generous contribution of goods donated to Red Hill Op Shop and, with the combined efforts of all our volunteers, seen our local community and communities beyond benefit from the proceeds of sale and redistribution," Ms Findlay said.
Red Hill Op Shop directly supports Peninsula Home Hospice, Rosebud Hospital, Southern Peninsula Community Information and Support Services, local schools, sporting groups and Point Leo Surf Life Saving Club.
Other organisations benefitting from donated goods include Share the Dignity, RSPCA, Fred Hollows Foundation, Lions Club 123 Read program, and now Uplift.
"Here's a call to all local women to gather up your unwanted, new or slightly worn bras, and drop them at Red Hill Op Shop, 33 Mechanics Road, Red Hill," Ms Findlay said.
"While visiting, we hope you will find something interesting to buy, thus supporting our local community at the same time."
First published in the Southern Peninsula News – 5 November 2019