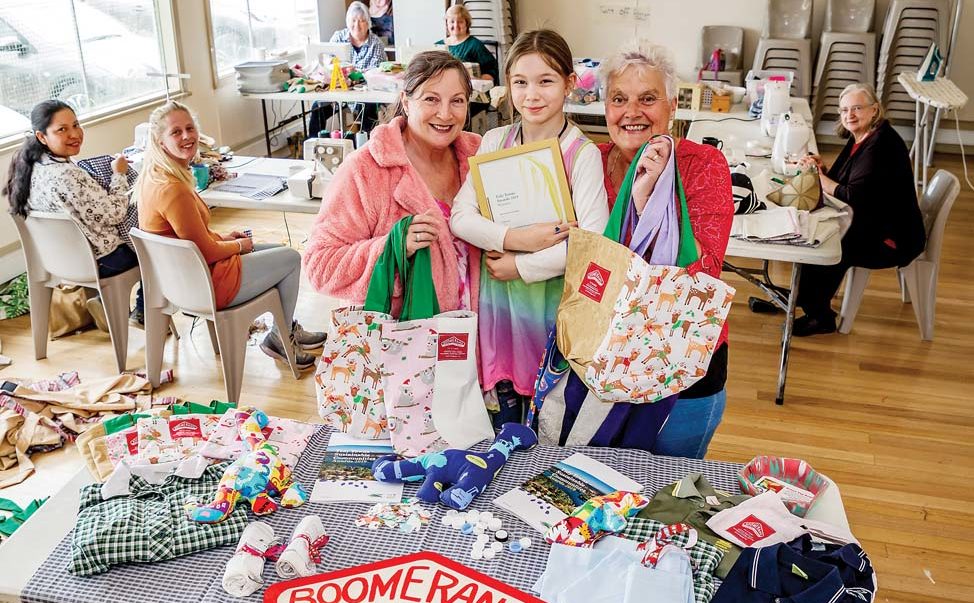 SEAWINDS Boomerang Bags, Capel Sound has won the Tidy Towns Resource Recovery and Waste Management Award 2019.
The award aims to encourage, motivate and celebrate sustainability achievements in rural and regional communities across Australia.
It acknowledged the work of the Boomerang Bags group in linking with Uniforms 4U, a group created by Colleen Mackay, to help repair or alter donated school uniforms for families in need around Mornington Peninsula.
During the past year they have helped hundreds of families clothe their children after repairing hems and zips, washing donated clothing and raising money from the sale of their bags to buy school shoes.
The group believes every child deserves a school uniform that fits "like new", has good, strong shoes and a warm coat during winter. Uniform swaps are held every school holiday and mid-term when needed.
Uniform swaps are held at Capel Sound hall where families can exchange uniforms for a gold coin donation. "Money is not a priority and most uniforms go for free," organiser Val Rowe said.
"We also hold fundraising events to buy new shoes for children starting prep or year 7. Donations are always very welcome, especially with a new school year about to start."
First published in the Southern Peninsula News – 19 November 2019