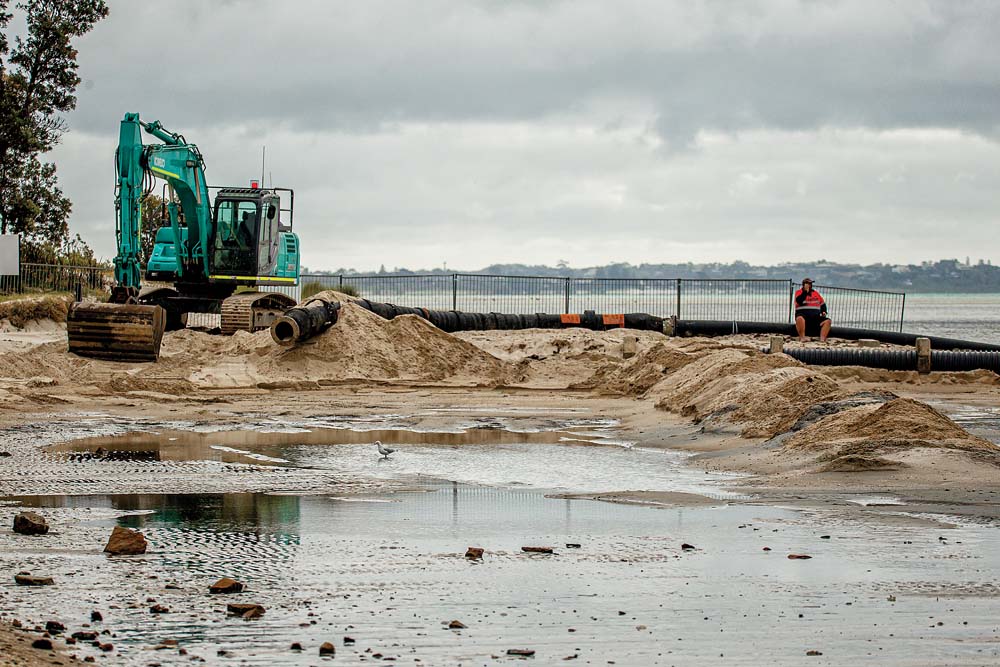 A DREDGE pulled up off Rosebud beach and earth moving machinery arrived onshore last week to pump sand onto depleted beaches.
The works will see 20,000 cubic metres of sand taken from offshore sandbars to renourish two beaches.
Rosebud West beach is impassable at high tide and beach boxes have been undermined, while the Bay Trail boardwalk has been washed by waves east of the pier.
Further south, work has ended and the beach has been fenced off for the summer break before work resumes in February repairing sandbags at the eroded Portsea beach ("Millions poured into beach sand" The News 10/12/19).
At eroded Mount Martha North, beachgoers are awaiting supplies of sand from Mount Martha South.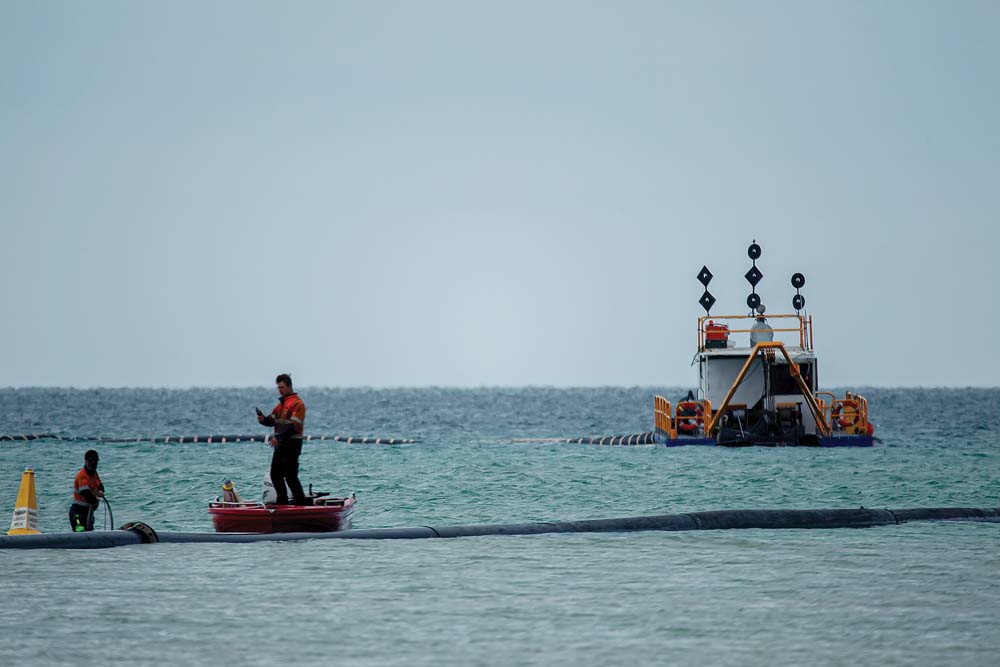 The latest supply of sand comes curtesy of a $1.5 million election promise by Flinders MP Greg Hunt, although the state's Department of Environment, Land, Water and Planning sees it only as "a short-term measure".
Sand has also been washed away from Safety Beach where early summer storms have also pushed over wooden fences at the beach.
Mornington Peninsula Shire's property works manager Nathan Kearsley, said "failed sections of rock wall" at Safety Beach would be repaired in the new year, including "remediation of eroded sections of foreshore".
He said $250,000 was included in the shire's 2019-20 capital works budget for the repairs.The fence would also be repaired.
First published in the Southern Peninsula News – 17 December 2019