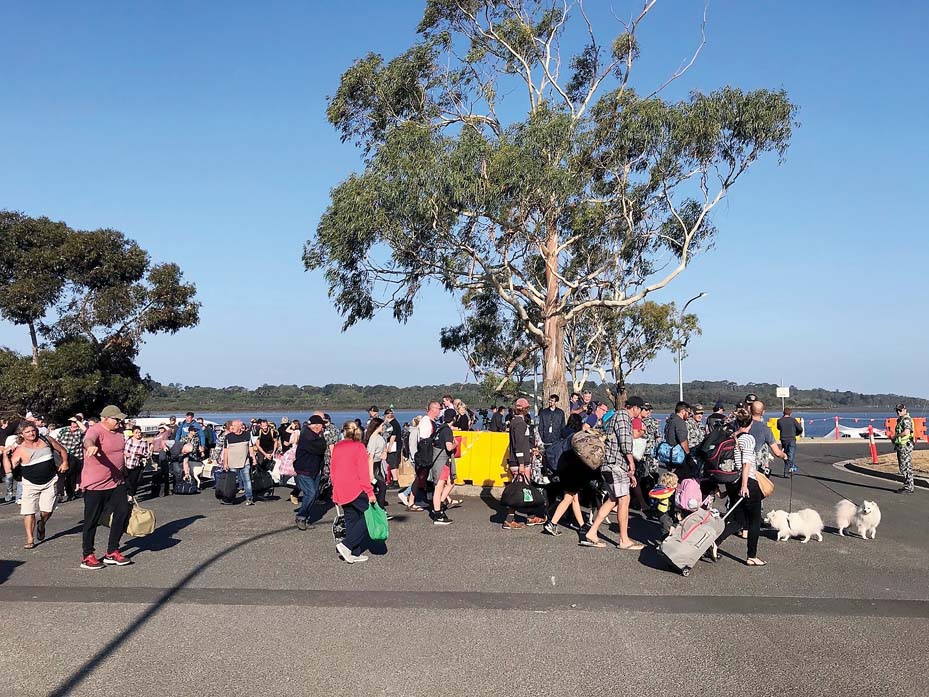 MORNINGTON Peninsula Shire staff and relief agencies have continued their support for Mallacoota bushfire evacuees.
They were again on hand mid-last week when HMAS Choules arrived with another 274 people and 40 pets from Mallacoota. The previous weekend they had welcomed 1060 arrivals aboard both MV Sycamore and HMAS Choules in the initial large-scale first evacuation, Saturday 4 January.
The ship docked at HMAS Cerberus at 6.30pm, Wednesday 8 January, where it was met by shire staff and other agencies at the Emergency Relief Centre.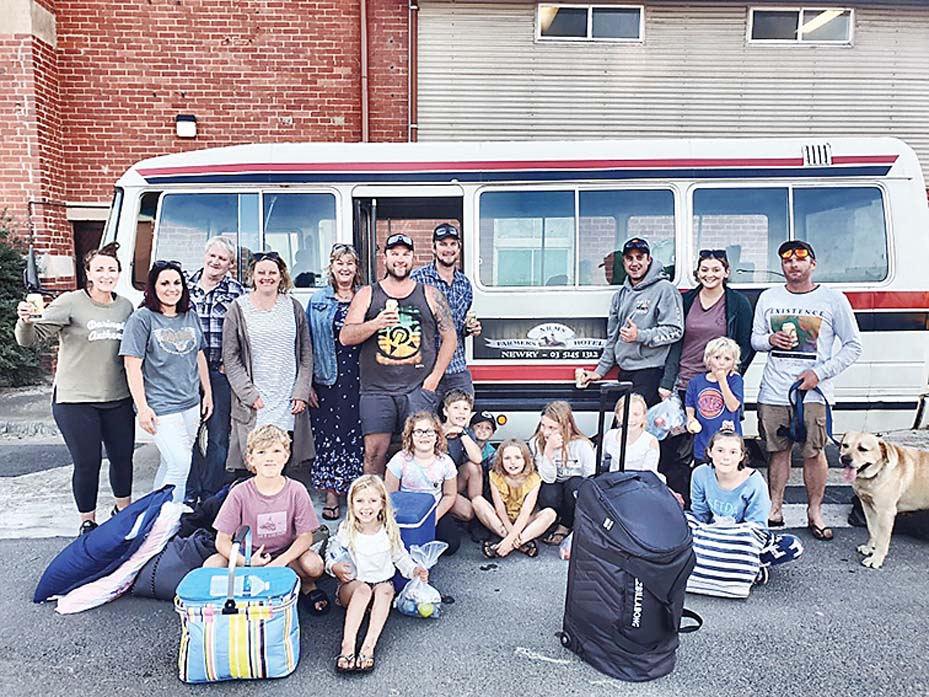 The mayor Cr Sam Hearn said: "We worked in collaboration with state and emergency services to ensure evacuees were reunited with their families and friends safely and quickly."
Cr Hearn thanked residents, businesses, sporting clubs and community groups for "their generous offers of support for the Mallacoota evacuations and bushfire relief".
"At this stage we're supporting state government agencies by providing support with the Emergency Relief Centres," he said. "The state government emergency agencies do not require additional support by way of goods or accommodation."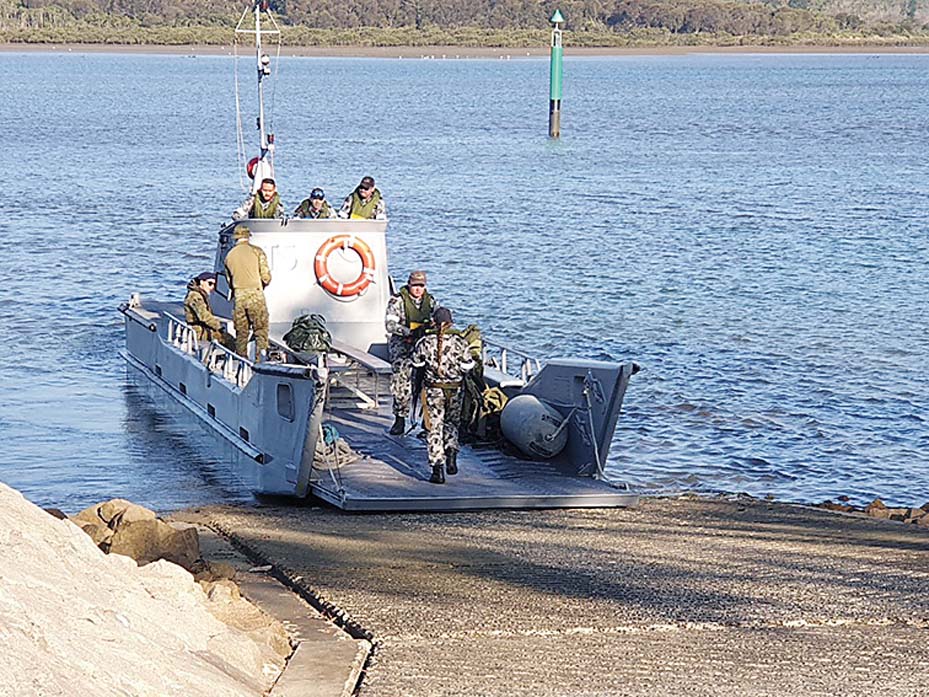 To ease the repatriation of the evacuees, Cr Hearn urged residents to avoid the areas around HMAS Cerberus and the Port of Hastings, as well as observe traffic management restrictions.
He recommended donations be sent to the state government bushfire appeal: vic.gov.au/bushfireappeal, Red Cross, Salvation Army or Foodbank Victoria. The Red Cross is un able to receive goods.
First published in the Southern Peninsula News – 15 January 2020