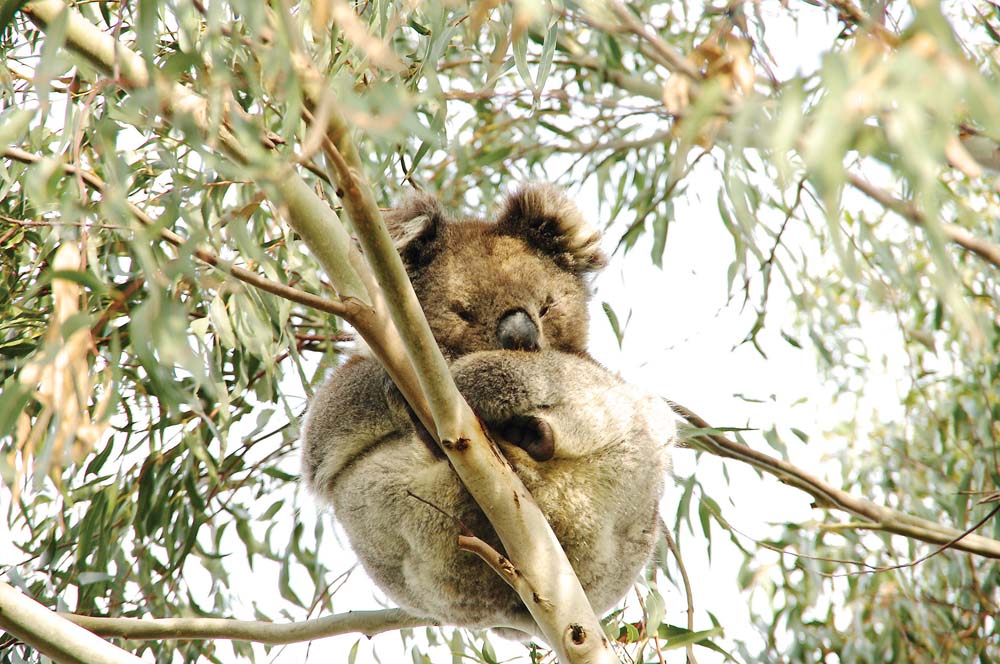 A RANGE of measures are being proposed to protect endangered wildlife on the Mornington Peninsula.
While the focus is on the welfare of the dwindling number of koalas on the peninsula, the state government and Parks Victoria are being asked to help establish a hospital for injured and ill wildlife.
Mornington Peninsula Shire councillors will be asked next week to seek backing for a wildlife hospital at Highfield Farm, part of the Greens Bush section of the Mornington Peninsula National Park near Cape Schanck.
Cr David Gill said at hospital at Highfield would be a central location for the peninsula's many wildlife carers and enable healthy animals to be released "back where they came from".
Also, on council's 10 March agenda is a suggestion that the shire create emblems to help protect "at risk" flora and fauna.
Two weeks after being asked to support the wildlife hospital and emblems, the shire is holding a community forum to discuss ways of protecting koalas and their habitat on the peninsula.
The free forum will be addressed by koala experts Dr Kath Handasyde, former senior lecturer at Melbourne University's zoology department and former head of the Phillip Island Nature Parks' animal ethics committee and Dr Desley Whisson, senior lecturer in wildlife and conservation biology at Deakin University.
Following the forum a report will be prepared for council on establishing an advisory committee to investigate protections for koalas and other threatened flora and fauna species within the municipality.
"I know many in the community are deeply concerned about the diminishing koala population on the peninsula," the mayor Cr Sam Hearn said.
"We need to canvas all ideas on what more can be done to protect them."
Cr Gill said there was a need for a "koala survival master plan, not only for the peninsula but for the whole of Victoria".
"This task is urgent, especially after the catastrophic bushfires we've just experienced," he said.
"With this forum we want to engage with a wider audience on the protection of koalas and koala habitat, as well as protections for other threatened species."
Other speakers at the forum include Craig Thomson, Malcolm Legg, Dirk Jansen (Mornington Peninsula Koala Conservation Group), Dr Emily Hynes and Clarissa Garnaut, from Wildlife Help on the Mornington Peninsula (WHOMP).
The free forum will be held 6pm-10pm on Thursday 26 March at the Peninsula Community Theatre, Wilsons Road, Mornington.
Bookings: www.eventbrite.com/e/koala-forum-finding-ways-to-support-koala-conservation-tickets-90270472413
First published in the Southern Peninsula News – 3 March 2020