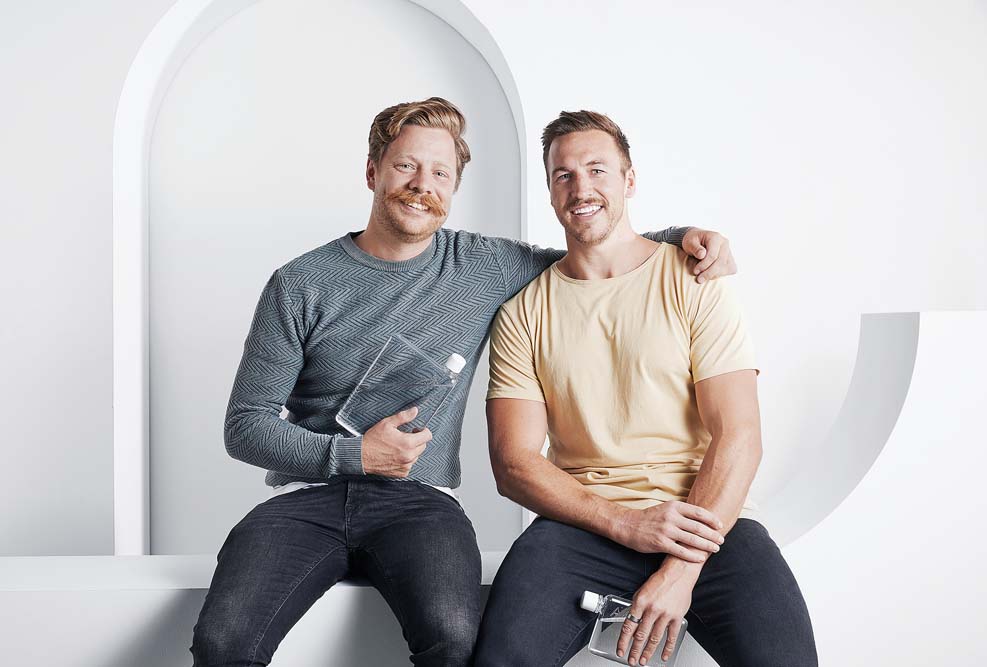 AGILITY and the ability to pivot have become buzzwords to describe the ability of businesses to adapt to the emergency created by the COVID-19 pandemic.
The commercial reality is that most commercial enterprises are being forced to close their doors and face major profit losses.
However, some businesses have been able to pivot by changing product seeking new ways of distributing their existing product.
Jesse Leeworthy and his business partner Jonathon Byrt have been able to swing their trademark business of making plastic water bottles to home deliver bottles of hand sanitiser.
The pair entered the commercial world some years ago with the memo bottle, a slim plastic water bottle that could easily fit into a satchel alongside a computer.
The former Mornington Peninsula-based residents designed the reusable bottles after seeing plastic bottles strewn across peninsula beaches. Memobottles were added to gift bags handed out to nominees at the 2016 Oscars in Hollywood ("Take note, a bottle makes debut at Oscars" The News 23/2/16).
"It's a challenge all over the world right now – brands trying or being forced to pivot and adapt to stay relevant and afloat during this time of uncertainty," Leeworthy said, naming luxury goods manufacturer LVMH and car maker Tesla as examples of companies that "reinvented" production lines.
He said Melbourne-based memobottle was "repositioning … to deliver a campaign and product offering that strikes the balance of much-needed humour with a practical solution".
Leeworthy said the slim, rectangular bottle held 375ml of sanitiser that could be decanted into smaller spray bottles and dispensers "or used straight from the memobottle".
The compostable packaging was made from rice, potatoes and corn derivatives blended with a copolymer.
The sanitiser was made at a factory in Braeside.
Once the sanitiser was user the bottle could be cleaned and used as a day-to-day drink bottle.
Leeworthy said memobottle would soon try to raise money towards making "a filter which kills viruses and bacteria".