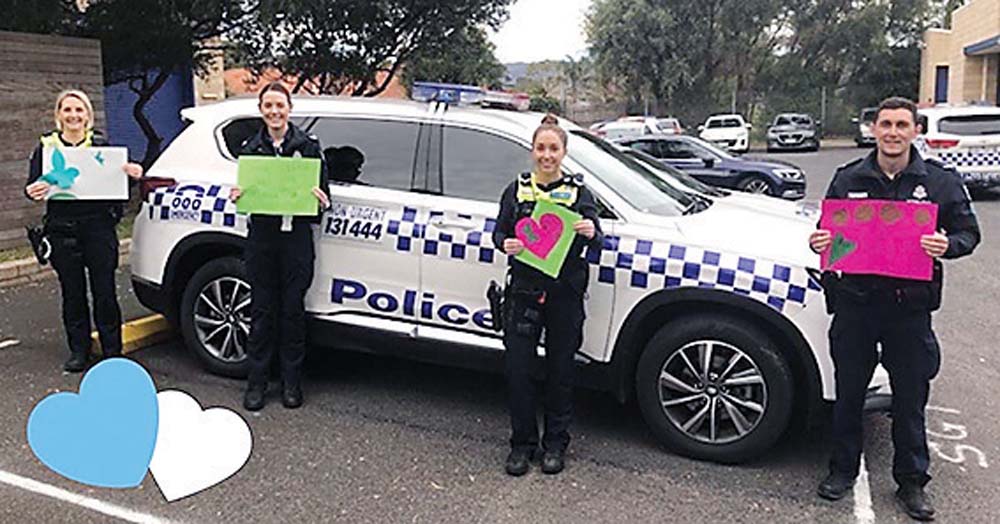 ROSEBUD police have received a collection of hand-made cards and messages from students at Red Hill Consolidated School.
Under the supervision of first-aid officer Louise Aston the students wrote the letters of gratitude to Mornington Peninsula's first responders.
"The children were talking about how sad everything is at the moment," Ms Aston said.
"We discussed this and then focused on some positive aspects. One of the major topics was how lucky we are to have such great people at Rosebud police looking after us – not only during coronavirus times but all the time.
"The children decided to make "thank you" cards for our police men and women. We spent a few mornings with great concentration given to making sure the cards were bright and happy.
"A lesson learnt was that when you do something nice for someone else it makes you happy."
Sergeant Karl David said: "We loved your flower pictures and butterfly cut-outs. They are now displayed on our mess room wall for everyone to see."
First published in the Southern Peninsula News – 28 July 2020