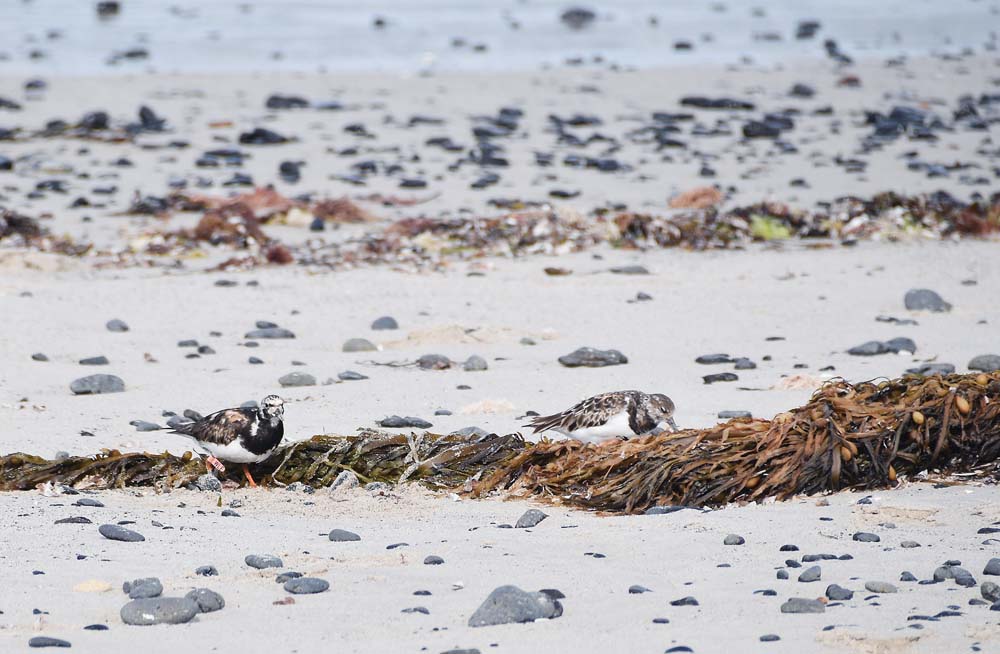 HUMAN imposed travel bubbles are the least of problems facing ruddy turnstones in their annual north-south migration from Siberia to the last land mass before Antarctica, Australia.
Birdwatchers at Flinders are anxiously awaiting the arrival of the usual frequent flyers they recognise and identify from the coloured bands attached to their legs.
There has already been a celebration with the arrival of ruddy turnstone seemingly ingloriously known as WLE. Because, rather than being just any weary returned traveller, WLE is recognised as being the oldest ruddy turnstone in the world.
Tagged as a one-year-old, in 2003, WLE has unerringly found his way back to Flinders every year ever since.
Penny Johns, who has been "anxiously" watching out for the return of the ruddy turnstones to the ocean beaches at Flinders, described WLE's return as a "hallelujah moment".
Ms Johns, a shorebird expert and long time member of the Victorian Wader Studies group, said main threats to the ruddy turnstones during their amazing journeys were "habitat destruction and deterioration and climate change".
"Habitat destruction is due to aquaculture and draining of mud flats for domestic and industrial expansion," she said.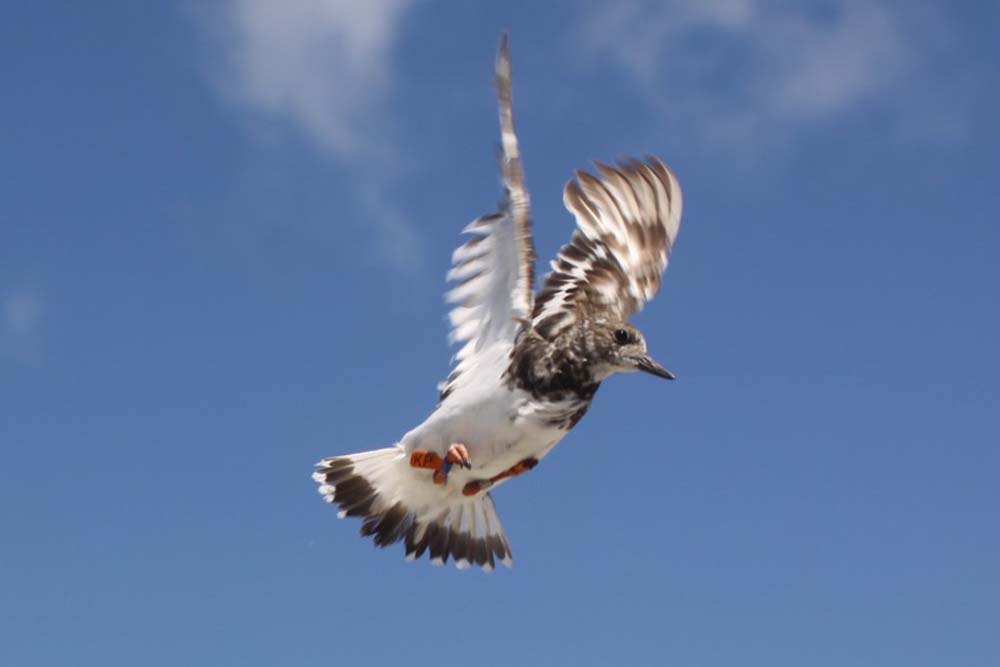 "In Australia it is due to more people and dogs on our beaches, [turnstones] mainly roost at high tide and if they are continually disturbed and have to fly, they are using energy when they should be resting.
Ms Johns said a flock of about 16 ruddy turnstones had stayed at Flinders over winter, although numbers were now down to about half a dozen.
And WLE? "Possibly, according to the Cornell Ornithology Laboratory, [he could be] the oldest turnstone in the world. They have not confirmed it with me, but their website states that the oldest is 16 years."
First published in the Southern Peninsula News – 6 October 2020