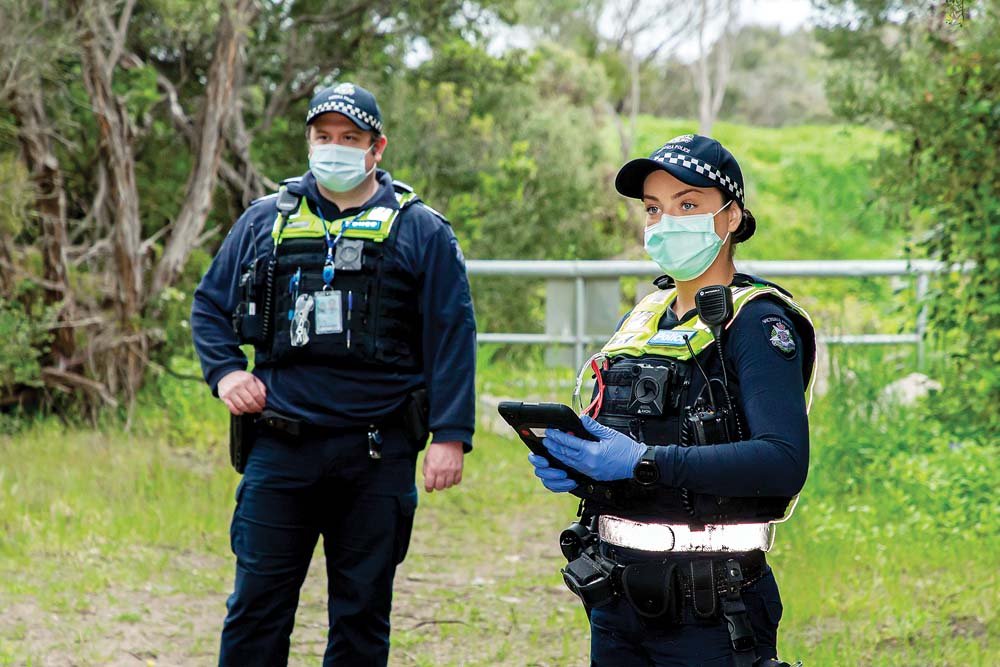 MORE free time due to COVID-19 restrictions has led to people venturing into the great outdoors – some on illegal monkey bikes.
Southern peninsula police are determined to curb the numbers of unlicensed riders on unlicensed bikes, especially in Tootgarook.
Rosebud Senior Sergeant Natalie Dollard said police would step up their patrols in the Weeroona Reserve and surrounding areas.
"Our aim is to curb unlicensed riding and prevent any potential accidents and injuries," she said.
"We want to remind the community that riding any type of recreational vehicle, which includes monkey bikes, is prohibited by the Mornington Peninsula Shire Council.
"Riders are often using these bikes in parklands, on roads and even on footpaths with a complete disregard for the public and road rules.
"This is particularly concerning at the moment given the large numbers of people out walking and exercising due to the current coronavirus restrictions."
Monkey bikes are often unregistered and not covered by insurance. Their riders are often unlicensed, inexperienced and not wearing helmets. "What we are seeing is multiple offences being committed with the potential for some very serious consequences," Senior Sergeant Dollard.
"Monkey bikes have proven to be deadly and it is concerning to police that riders continue to engage in this risk-taking behaviour."
The danger posed by irresponsibly ridden monkey bikes was illustrated when Carrum Downs mother Andrea Lehane died after being struck on a pedestrian crossing in September 2015. ("Hit-run mum death charges" The News 28/9/15).
"Rosebud police have increased their proactive patrols in the area in an effort to identify those who are doing the wrong thing," Senior Sergeant Dollard said. "Police will not hesitate to give out fines, impound the bikes and even put people before the courts if they are found to be breaking the rules and putting other members of the public at risk."
Anyone witnessing "concerning or dangerous behaviour" is urged to contact Crime Stoppers 1800 333 000 with information about the riders, description of the bikes and times that the offending has occurred so that police can investigate.
First published in the Southern Peninsula News – 6 October 2020