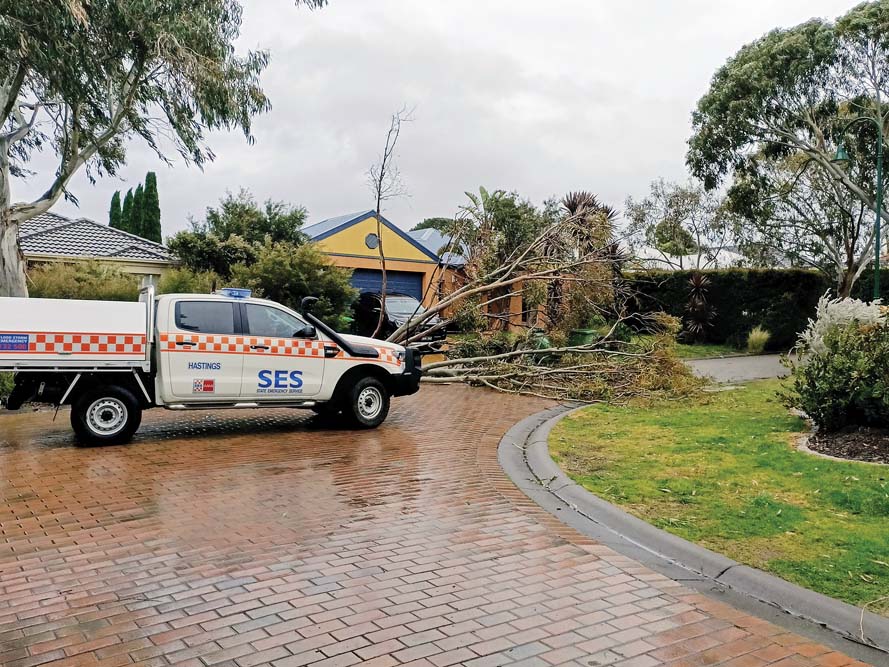 STRONG winds brought down a gum tree in Esperance Court, Mount Martha last week.
"The tree narrowly missed a child when it fell, 5.30pm, Thursday 8 October," resident Klaas Kalma said.
"It could have been deadly if a car had been coming up or down the court."
Mr Kalma said last year he discussed the inherent danger of having large eucalypts on nature strips with a Mornington Peninsula Shire arborist.
"I think they are inappropriate for that purpose when other smaller native Australian trees are plentiful," he said.
"The shire tested the tree on our nature strip and considered it safe."