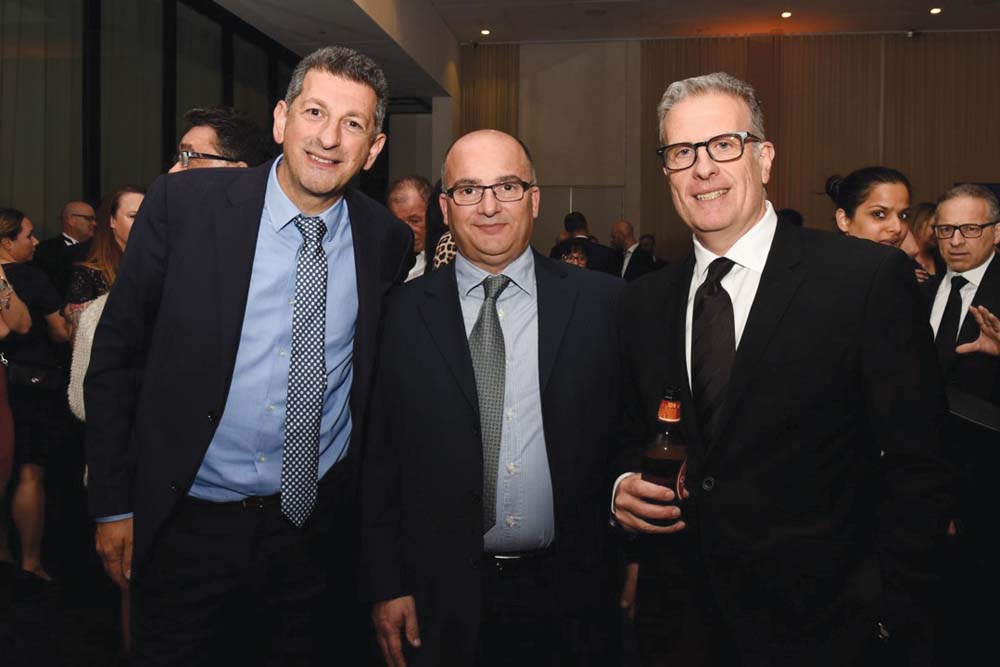 SOCCER
FOOTBALL Victoria started a trend that looks likely to spread throughout the competitions structure of each state and territory federation.
"We were the first state to link the tiers of competition – NPL and non-NPL – which allowed aspirational clubs to rise through the ranks and participate at the highest level," FV director Sezar Jakupi said.
The chair of FV's football committee is well placed to comment given that he has overseen the review and implementation of a restructure of Victoria's men's, women's, boys' and girls' competitions in the past few years.
"NSW eventually followed suit and Queensland has just announced that it will be doing the same thing so they have replicated what we did a few years ago.
"I think we have been relentless in our pursuit of better football outcomes and now our competitions are linked so if you are a club in Metro 4 and have the aspiration you have the opportunity to rise all the way to the top.
"You don't get to State 1 and then your journey ends."
Jakupi's soccer journey started with Moreland Meadows in the 1970s.
Now 55 years old having joined the FV board in 2016 the successful IT consultant has been a player, coach, administrator and zone representative.
The former Dandenong Thunder chairman still turns out, pandemic restrictions permitting, as a striker for Juventus Old Boys and it is a pastime dear to his heart.
"I'd be delighted if you could mention them as I've played there since 2003 alongside some distinguished players such as former New Zealand captain Malcolm Dunford and Joe Biskic and Bogdan Bonk."
But it seems certain that Jakupi will leave a far greater impression off the pitch where the outcomes of his football committee stewardship have a direct impact on clubs.
"I believe our level of engagement with clubs during our competitions review (started in 2017) was unprecedented," he said.
"We ran dozens of sessions, dozens of workshops and it was an intensive engagement with clubs covering various items.
"For example our junior NPL involving grading then a tiered system of competition was two years in the making."
That's a reference to the 33-game junior boys' NPL structure whereby teams are broken into regions for an 11-match grading process then placed in leagues based on grading outcomes for a 22-match home and away season.
"That junior model has now been adopted by NSW, Queensland has just announced that they will be doing this and I believe that South Australia will do likewise," Jakupi said.
But FV's revamp of junior NPL competition has not been immune to criticism especially claims that there are not enough elite players for 48 clubs to choose from.
It's a claim Jakupi has heard many times before and his response sheds light on FV's thought process here and hints at what may lie ahead.
"Okay, this is a valid concern and I think we have to be very careful but I think there are a couple of issues here.
"Can we increase the number of clubs who have aspirational goals to have better coaches, accredited coaches to run a 40-week (pre-season included) program of quality coaching?
"We think it would be fantastic to have more and more clubs running great youth development programs.
"We now have 48 clubs who have stepped up to the plate and what is wrong, for example, with raising that number to say 60 over the next couple of years?
"I think too that we need to look at the word 'elite' which gets bandied about but let's be realistic with 48 clubs with a squad of 20 in a junior NPL age group I don't think we have 1000 elite players.
"We may have say 50 and it is likely that most of them will be in the Victory or Melbourne City programs."
Jakupi believes that over the next couple of years there may be commonality emerge among clubs in the top tier of junior NPL competition and this could redefine the NPL concept.
"From an elite perspective we may say that the real NPL elite are those clubs in that top tier and the others are aspirational clubs who want to give their players a 40-week quality program.
"What we may see eventuate is a re-alignment of the NPL label so that it may not apply to all those (current) tiers of competition in fact I think that is the likelihood of what might happen."
Last week FV confirmed the senior and junior NPL structures for 2021 and when it was announced that NPL3 would be a 12-team competition eyebrows were raised given that the withdrawal of Murray United earlier this year had resulted in an 11-team league.
But before State 1 clubs think that an opportunity has opened up Jakupi explained FV's reasoning.
"That 12th spot has been reserved for Western United as mandated by FFA and while it hasn't been formally announced my understanding is that they will take that spot in 2021."
Like many club administrators Jakupi and the FV board are bracing themselves for the full economic impact of the pandemic and Victoria's extended lockdown.
If the worst is yet to come can clubs be confident that the state's governing body will respond appropriately?
"We will not be insensitive to this situation," Jakupi said.
"Football Victoria ourselves have been financially impacted severely by not having a season and our financial capacity is obviously constrained.
"We have to make sure that we are financially viable but we also need to understand the pain inflicted (on clubs) and be accommodating without affecting the integrity of competition or the rules.
"I think though that there is some room to move.
"Much of the economic impact on clubs remains unknown and we may have to make decisions should the impact be severe.
"We will always make decisions based on the greater good.
"Without pre-empting anything we are not going to be inconsiderate and that rigid that we cause a club to be seriously impacted."
In local news NPL2 outfit Langwarrin announced a raft of player re-signings last weekend.
The club confirmed that 12 senior squad positions had been filled for 2021.
Jamie Cumming, Luke Burgess, Damir Stoilovic, Sammy Orritt, Jaiden Madafferi, Callum Goulding, Wayne Wallace, John Maclean, Tom Youngs, George Howard, Colby Jones and James George have agreed terms.
George, 20, is a midfielder and has been promoted to the senior squad after impressing during the pre-season and scoring after coming off the bench in the club's 3-1 FFA Cup win away to Warragul United in March.
"We're very happy to see so many players demonstrate both loyalty and commitment to the club," head coach Scott Miller said.
"We aim to start pre-season in December and we all can't wait to return."