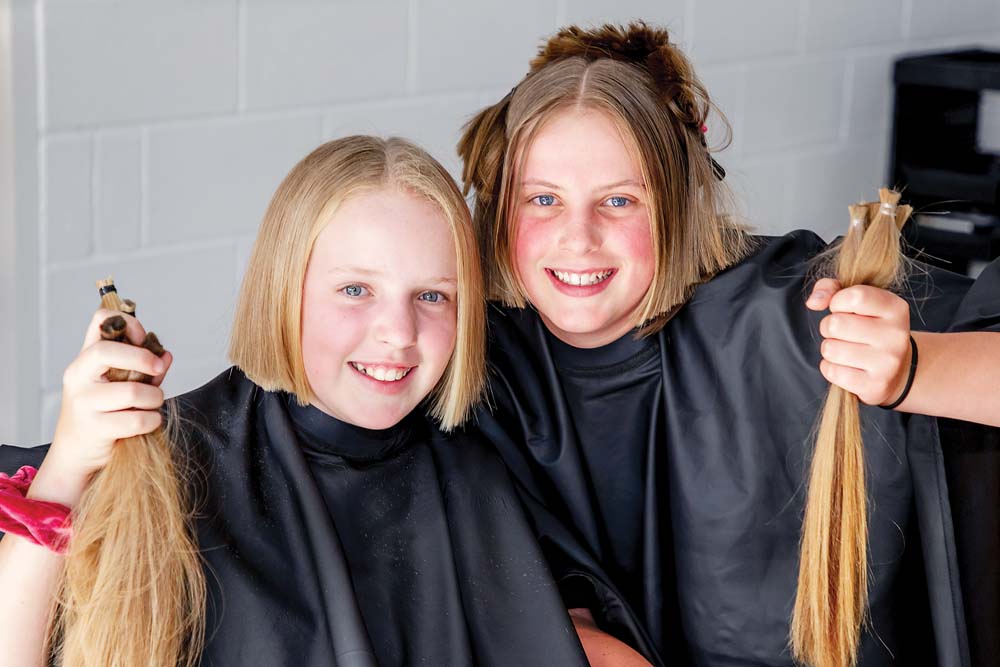 LUCY (12) and Alyssa (11) have just had the haircut to beat all haircuts, lopping off around 35 centimetres to donate for the making of wigs.
Going into grade six at the start of the year at St Macartan's Parish Primary School, the students are allocated a "prep buddy". Lucy's "prep buddy" was Ava. In the midst of her battle with leukaemia, Lucy was inspired by Ava's courage, bravery and zest for life.
Teaming up with friend Alyssa, the two girls decided to grow their hair all year to enable them to donate the hair at the end of the school year.
Along the way, they also decided to raise money for Challenge; an organisation that supports kids with cancer and their families. They have currently raised $4475.
"Challenge had been a great help to Ava and her family, so the girls really wanted to give back to them", said Lucy's mother, Sallie Thomas.
"It has been a great lesson for the girls too; learning that it is valuable to give back in this world and help where you can".
Also donating their time was Mr Fox Hair-Skin-Body in Mt Martha to assist with the snip.
Donations to Lucy and Alyssa's fundraising can be made at mycause.com.au/page/241263/cuts-for-cancer.