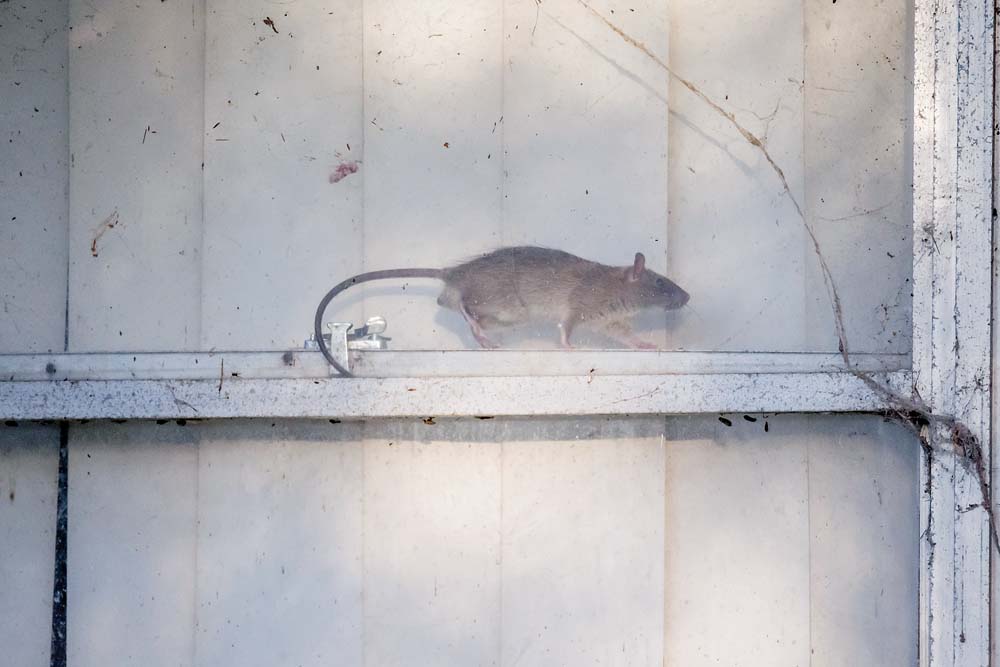 A PEST control program to rid a Hastings house of rats began last week before a clean-up inside and out.
The work by contractors hired by Mornington Peninsula Shire followed the owner being given seven days to remove the rats.
The notice from the shire expired 5pm, Tuesday 16 February, and a follow-up inspection was carried out the next morning.
The order to clean up the property was issued by the shire after it received a complaint about a vermin-infested house ("Clean-up order for rat-infested house" The News 16/2/21).
Environmental health officers who initially inspected the property confirmed "significant rat infestation and significant amounts of waste on the property".
The shire's environment protection manager John Rankine said: "The shire used its authority under the Public Health and Wellbeing Act to issue notices on the owner to clean the property and arrange for the rat infestation and waste to be removed within seven days.
"That deadline was not met and so, yesterday [Wednesday], to protect public health, the shire started a pest control program in the immediate area."
Mr Rankine said once the rats were gone specialist cleaners would tackle the mess inside and out "once safe access had been established".
He said arrangements had been made to provide outreach health services and support to the owner, and that shire officers would be conducting "ongoing monitoring of the property".
Although efforts are being made to prevent rats escaping into adjoining houses, it may be too late. Neighbour Lee-Anne McGuinness said rats had already invaded her pantry and started nibbling through packaging.
The News has chosen not to reveal the address out of consideration for the owner's privacy.