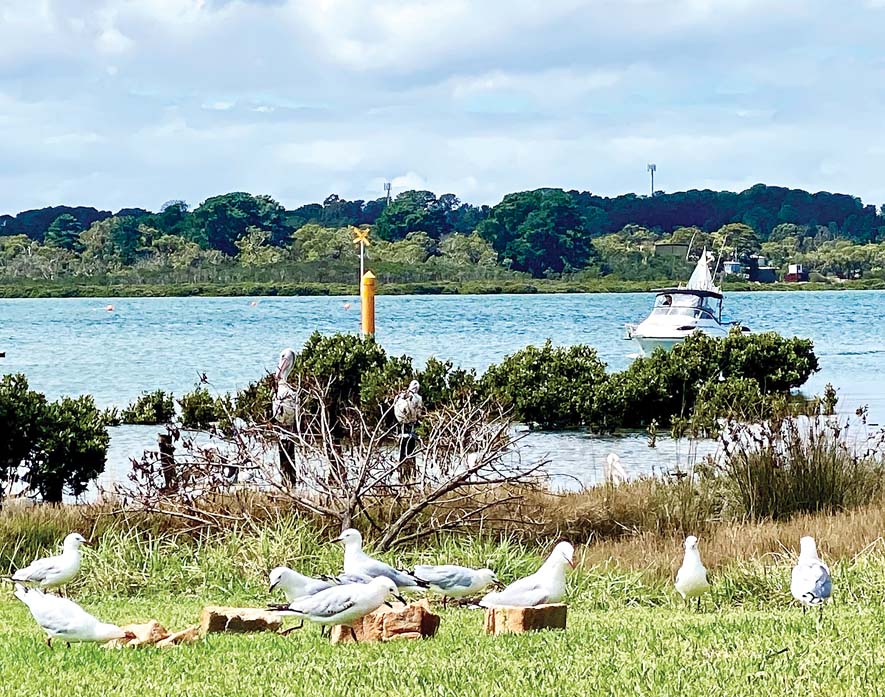 CELIA Furt has been "horrified" by the cast-offs being thrown to seagulls at Hastings.
While on one of her regular trips "to say hi to the pelicans" near the boat ramp, Ms Furt's attention was drawn to a group of seagulls feeding in the grass.
She discovered they were eating loaves of mouldy bread.
"People still think that feeding seagulls, pigeons and other birds, is good for them. They think that they are feeding them but, instead, they are killing them," Ms Furt said.
"If they want to feed birds, they must only feed them what's right for them, what they can digest and it's not human food waste.
Human bread is poison to any bird, as they cannot digest it, it stays in their throats and crops and they die horribly."
Ms Furt filled two rubbish bags with the 10 mouldy loaves.
A photographer, Ms Furt also took pictures of the seagulls and crows "fighting for a hamburger cover" outside the towns McDonalds outlet.
Again, she felt compelled to pick up the rubbish that was not suitable food for birds.
Ms Furt hopes her pictures and story will make people realise "that feeding the birds with human food is bad for them … we need to be a lot more careful about what we do with rubbish".