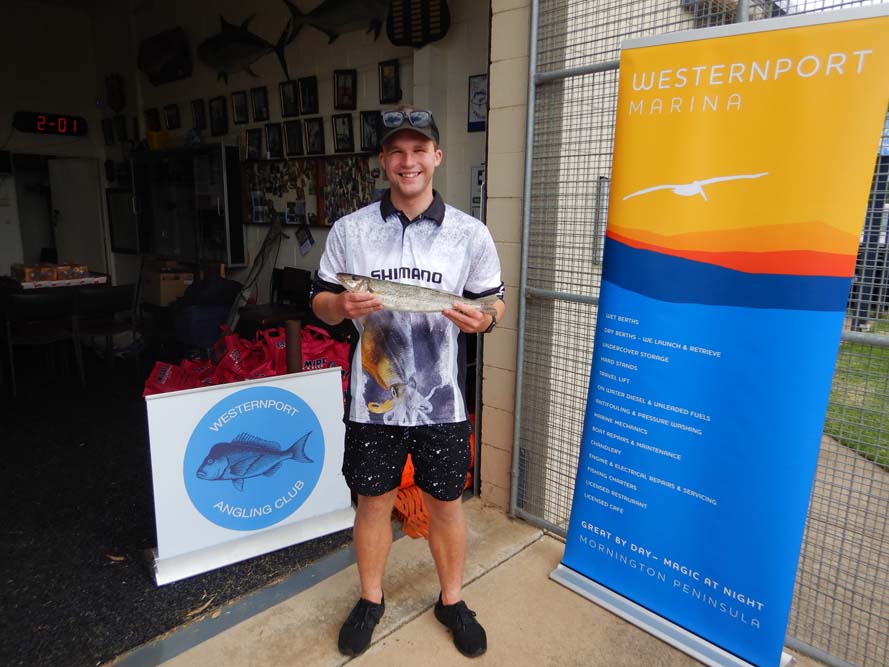 ANGLERS are gearing up for the 32nd Annual Whiting Challenge to be held next weekend, Saturday and Sunday 13-14 March, at Westernport Angling Club adjacent to the Hastings public boat ramp.
The event is approved COVID-19 safe with rule changes to enable safe social distancing. It is open to the public and entries can be lodged up until 2pm on the Saturday.
This year, instead of competitors weighing their 10 best King George whiting each day, they will only weigh one heaviest whiting each day so as to avoid queues at the weigh station.
Talking Fishing's David Kramer will present prizes from 4pm, Sunday, at the clubhouse. Prizes will go to the top 10 whiting weighed by senior men and top five whiting in the senior female, teens and junior categories.
The prize for the heaviest whiting is an original painting by Mornington Peninsula artist Bridgit Thomas.
The first whiting of one kilogram or more to be weighed will win $1000 from TV fishing identity Paul Worsteling.
The major prize of a $10,000 boat, motor and trailer package will be drawn at random from all competitors. Details: wpac.com.au under Events.