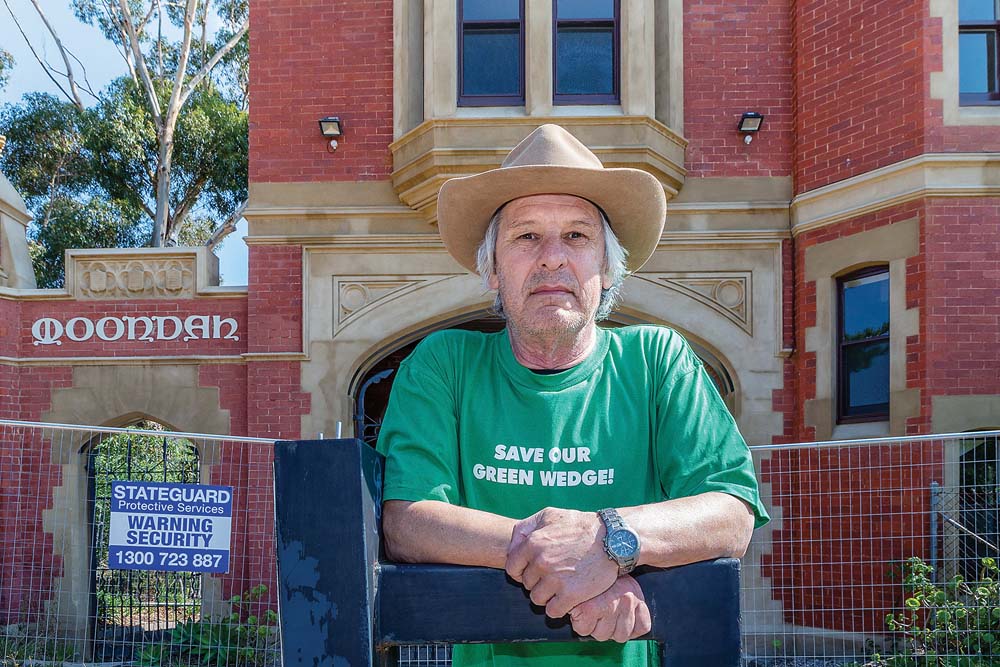 ADVERSARIES and adjudicators were on the same path last Tuesday (16 March) as they toured the site of Ryman Healthcare's proposed retirement village in Mount Eliza.
The tour was part of the ongoing hearing by the Victorian Civil and Administrative Tribunal as the New Zealand-based company tries to overturn the refusal of its development by Mornington Peninsula Shire Council.
The Save Reg's Wedge community group sees itself as fighting a David and Goliath battle against Ryman who, it claims, is using a planning loophole that allows for retirement villages "in conjunction with a place of worship" ("Grassroots bid to block retirement village" The News 9/3/21).
Day two of the VCAT hearing, which started last week, included a tour by all relevant parties of the disputed site in Kunyung Road, part of a larger parcel of land once owned by the former aviator and businessman, Sir Reginald Ansett.
The Save Reg's Wedge group is also in the same objectors' corner as Mornington Peninsula Shire, Mornington MP David Morris and at least 1000 objectors.
VCAT's decision after the scheduled 15-day hearing may not be known until the end of April.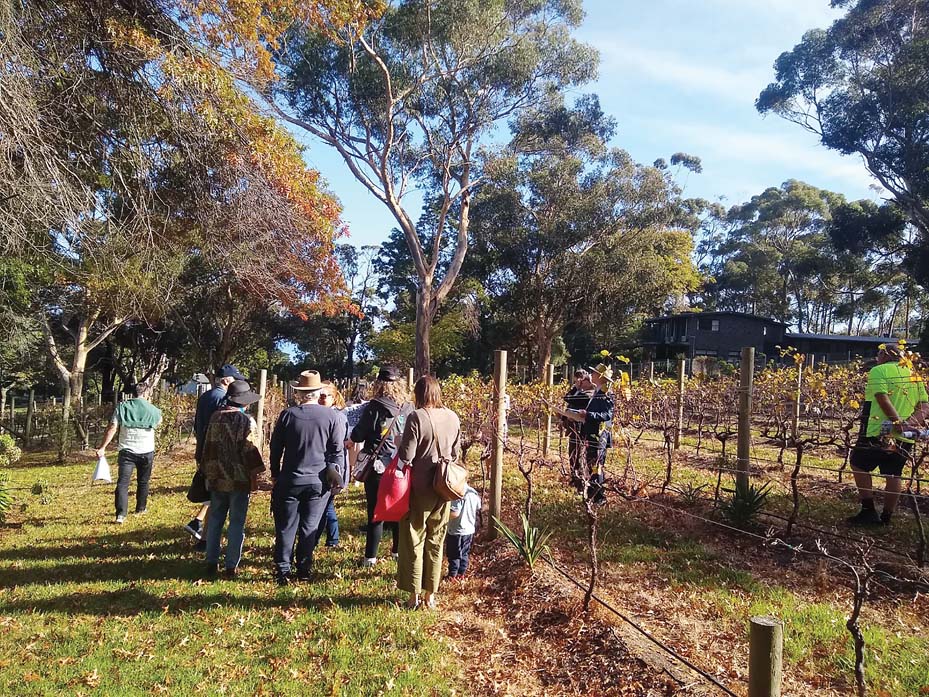 Among the group touring the site last week – including VCAT members Dalia Cook and Rebecca Cameron, and representatives of the shire and Ryman – was former shire councillor Leigh Eustace, who was enjoying being out in the fresh air following a lung transplant in February.
A longtime advocate for and defender of the green wedge between Mount Eliza and Mornington, he was released from the Alfred Hospital just 13 days after his operation for a bilateral sequential lung transplant. The Alfred's shortest time for discharging a lung transplant patient is 12 days.
Mr Eustace was ecstatic on being able to participate unaided in the tour. Just a few weeks earlier he was unable to leave home without an auxiliary oxygen supply.
After walking the 8.9 hectare site over several hours, Mr Eustace "sat on the side of Kunyung Road for a rest" before heading home.
He says he is "very familiar" with the land following his successful participation in the fight to prevent a three-lot subdivision of neighbouring Norman Lodge. The 2007 application was eventually allowed but reduced to two lots (with conditions) and the handing over land for two council-owned coastal reserves.
Ryman wants to build a series of three-and-four-storey buildings, 272 apartments, 362 car spaces, 115 nursing beds and a place of worship on the land which extends to the high tide watermark.
"There were lots of questions about where the buildings would begin and end and about how many trees will go," Save Reg's Wedge spokesperson Pam Ross said. "Not all trees were marked because there are hundreds going."
Ms Ross said it was "becoming clear that the scale of the plans is really going to alter the site with many of the old buildings already gone".
Ryman spokesperson Michael Cummings said: "I can confirm that our lawyers and members of our development team attended the site visit this week."
With Stephen Taylor