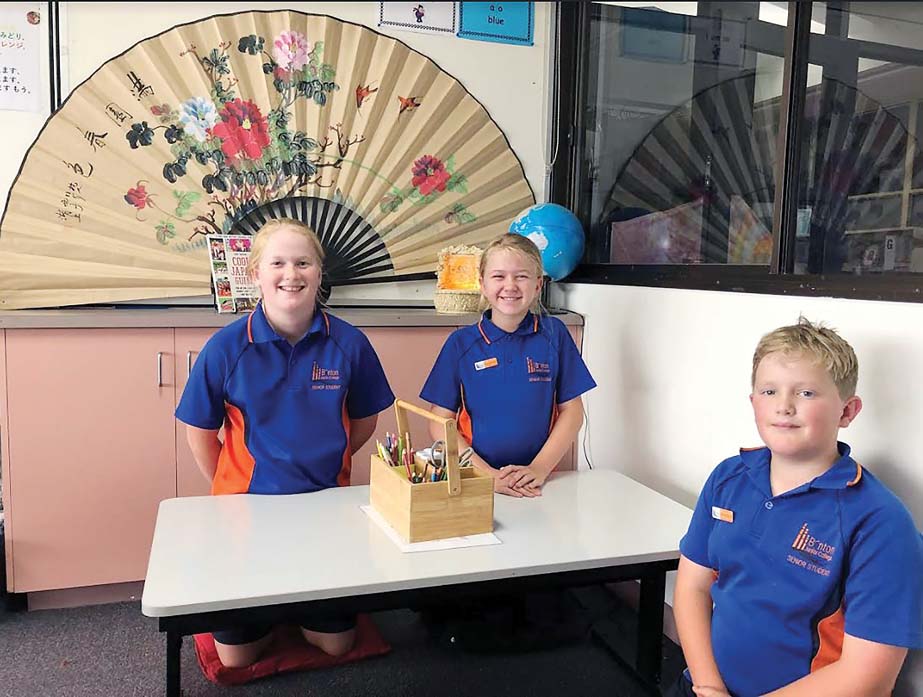 INTER-SCHOOL teacher visits are connecting Japanese programs at Mornington schools.
The language link between schools help teachers gain a greater understanding of other schools' Japanese lessons, as well as observe students' progress as they pass through secondary school.
Benton Junior College teachers Paul Seaman and Adele Jones observed Japanese programs at two other schools on their professional practice day, Friday 12 March.
Ms Jones said they were welcomed by past Benton students when they visited Mornington Secondary College.
"In order to strengthen our program at Benton and gain a greater understanding of what happens in high school Japanese lessons, Mornington Secondary's Amber Taylor allowed us to sit in on her year 8 and year 7 Japanese classes," she said.
"We also discussed with another Japanese teacher, Melanie Brindle, ways for us to link in with the high school program and any areas they would like us to cover in our primary school Japanese lessons."
Mr Seaman and Ms Jones then went to Red Hill Consolidated School to watch Bronwyn Harder teach Japanese to her primary students.
"Over lunch we discussed her comprehensible input teaching strategies and how we can strengthen our Japanese programs," Ms Jones said.
Ms Jones started the Japanese program at Benton Junior College in 2016. It is taught to all students from foundation up to year 6 and is the only foreign language taught at the school.
"Learning a foreign language, such as Japanese, helps students to appreciate other cultures and languages and to continue to learn conversational Japanese and to use it," Ms Jones said.
"A focus of the Japanese department this year is to use phrases, such as thank you, yes, no, happy birthday in the classroom, in the school yard and at home."
Mornington Peninsula Language Teachers Network meets each term to discuss teaching strategies, share ideas and promote school language programs, Ms Jones said.