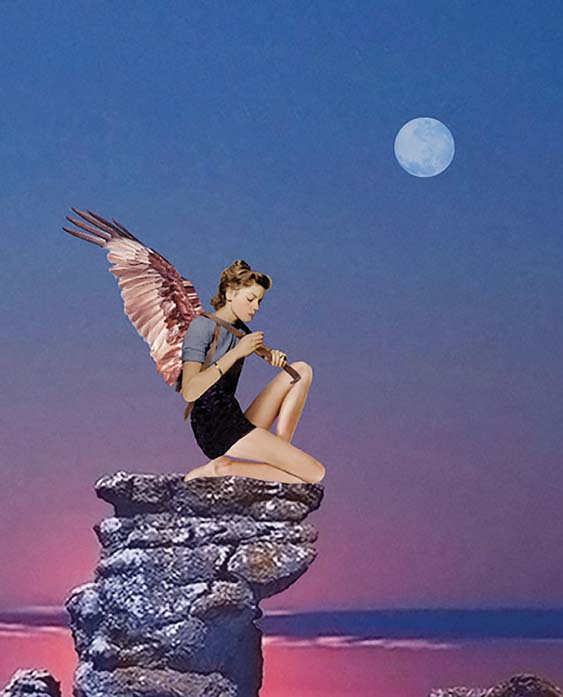 WORKS by 76 contemporary artists come together in Holding Ground, an online art exhibition and fundraiser being held to stop the proposed expansion of a contentious granite quarry at Arthurs Seat.
Charitable organisation the Ross Trust, and the company it owns, Hillview Quarries, plan to dig the quarry on the north face of Arthurs Seat which would destroy remnant old-growth bushland that is home to koalas and 27 threatened or endangered species.
The 23 April-14 May Holding Ground exhibition curated by Penelope Gebhardt features a selection of Mornington Peninsula-based, Melbourne and interstate artists working across sculpture, painting, drawing, jewellery, ceramics, textiles, photography, digital art and printmaking. The works are related thematically to ideas of connection, identity and the natural world.
Organisers aim to raise $100,000 with all proceeds going to support the Save Arthurs Seat campaign and efforts to convince the Ross Trust/Hillview Quarries to withdraw their proposal.
If the environmental effects statement is released, the money will be used to hire experts to assess the findings and provide legal representation at the hearings.
"It's exciting to bring art to the centre of the fight to Save Arthurs Seat. The support and generosity of the artists is inspiring," Ms Gebhardt said.
"Holding Ground aims to help shine a light on the Ross Trust's plans and what we all stand to lose if the quarry goes ahead.
"The exhibition provides people with a powerful opportunity to purchase artwork by renowned contemporary artists and, at the same time, help save a precious part of our state."
Holding Ground is being put on by Silver Leaf Art Box, Merricks General Wine Store and Montalto.
View online at: chttp://silverleaf-artbox.com.au from 12pm, Friday 23 April.
Artworks can also be viewed by appointment.
First published in the Southern Peninsula News – 20 April 2021