LARGE swells outside the Port Phillip Heads two weeks ago also saw surfable waves at Portsea front beach.
While surfers enjoyed the rare chance to ride a wave near Portsea pier and within sight of its beachfront hotel, the incoming swells also revived concerns about the beach's loss of sand and the increase of sand at nearby Point King beach.
The sand loss at one of the peninsula's if not most popular, certainly fashionable, beaches, first gained prominence in 2009; the year that saw completion of the  controversial channel deepening project in the southern end of the bay.
The sand loss at Portsea was attributed to the increased swell size allowed into the bay by the dredging.
State government agencies denied channel deepening was to blame, but the beach has never returned to its former glory and is today "protected" by imported rocks and a sandbag wall.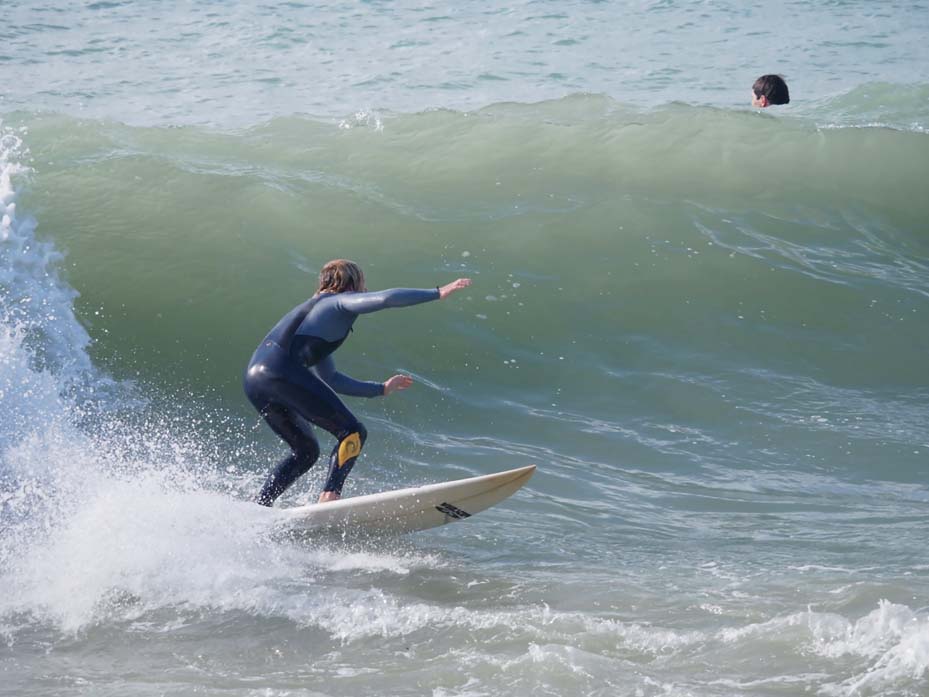 Hundreds of thousands of taxpayers' dollars have also been spent on scientific studies to find out the reason for the sand loss.
At Point King, the increase in sand has seen trucking magnate Lindsay Fox using what is described as "archaic English" law to extend his property seawards ("Shire's legal review of Fox land beach claim" The News 21/12/20").
In March, the Nepean Ratepayers Association wrote to the  Victorian government solicitor Matthew Hocking stating that it believed sand loss at Portsea "and acquisition [of] public foreshore land at Point King beach are connected and that the movement of the high-water mark at Point King cannot be said to be 'gradual and imperceptible and is the result of natural processes'".
The association's president Colin Watson said doubts were held on the findings of two reports previously used to justify approval of earlier claims to extend titles onto Point King Beach.
He said the Supreme Court should resolve the "common matters of law and fact, conflicting evidence, expert opinion and matters of fact" at the same time as hearing the latest claims by "interests associated with Lindsay Fox".
"Our association has in hand a considerable body of expert technical reports as to the coastal process at Point King and Portsea beaches. It has worked closely with the Victorian government and the Mornington Peninsula Shire in the preparation of such reports," Mr Watson said in the letter offering to provide the reports to Mr Hocking.
First published in the Southern Peninsula News – 20 April 2021