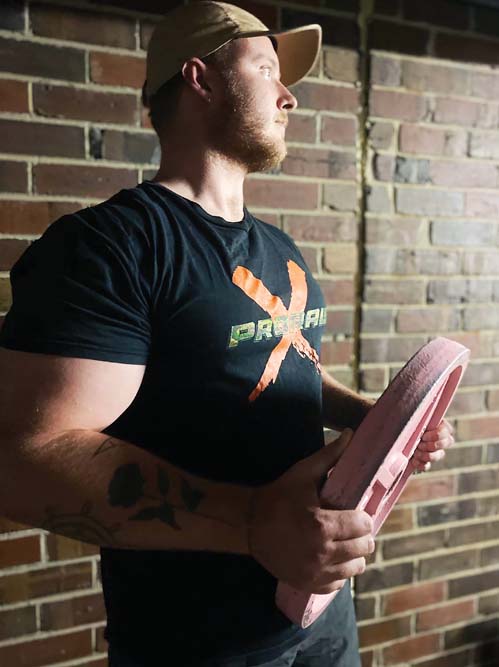 MORNINGTON'S Jaksen Daddo, pictured, must have thought he had the weight of the world on his shoulders while training for Sunday's Mother's Day Classic and raising money for breast cancer research.
The 26-year-old, who has been competing in strongman events and powerlifting for five years, was training hard outside the Mornington athletics track last Sunday. He was on a mission to carry 100 kilograms over the 10 kilometres as part of his fundraising activities. By mid-last week he had raised about $4000.
Daddo is doing the challenge to support mate James Beischer, whose mum is going through breast cancer. He can deadlift 280 kilograms, squat 250 kilograms, bench 150 kilograms and yolk 350 kilograms, so walking 10 kilometres with 100 kilograms on board should be a walk in the park for the creative director.
On the big day Daddo will walk the Balnarring-Somers leg of the classic – but without carrying any extra weight.
About 55 women in Australia are diagnosed with breast cancer every day. The Mother's Day Classic has donated almost $38 million over the past 24 years to finance 76 breast cancer research projects.
Details: mothersdayclassic.com.au