MORNINGTON Yacht Club's James Jackson and crew Harrison Chapman, of Royal Brighton Yacht Club, won the delayed 420 National Sailing Championships on Sydney Harbour, 9-13 April.
Their victory gives Mornington Yacht Club its 35th National Title in 75 years.
The 420 Nationals are one of the few national championships to be held this year after a difficult 16 months of COVID-19 restrictions.
James and Harrison sailed in a wide range of conditions – from large swells inside Sydney Heads against inconsistent light winds, to 30 knot westerlies, and then typical sea-breezes.
The pair had to use all their sailing skills to navigate amid seaplanes, ferries and "crazy" keel-boaters. In the first race they learned that their interpretation of the 50-metres-off-the-ferry rule differed from the jury's: A warning whistle after passing the stern of a ferry meant they still had to do penalty turns – losing the lead and coming fourth in that race.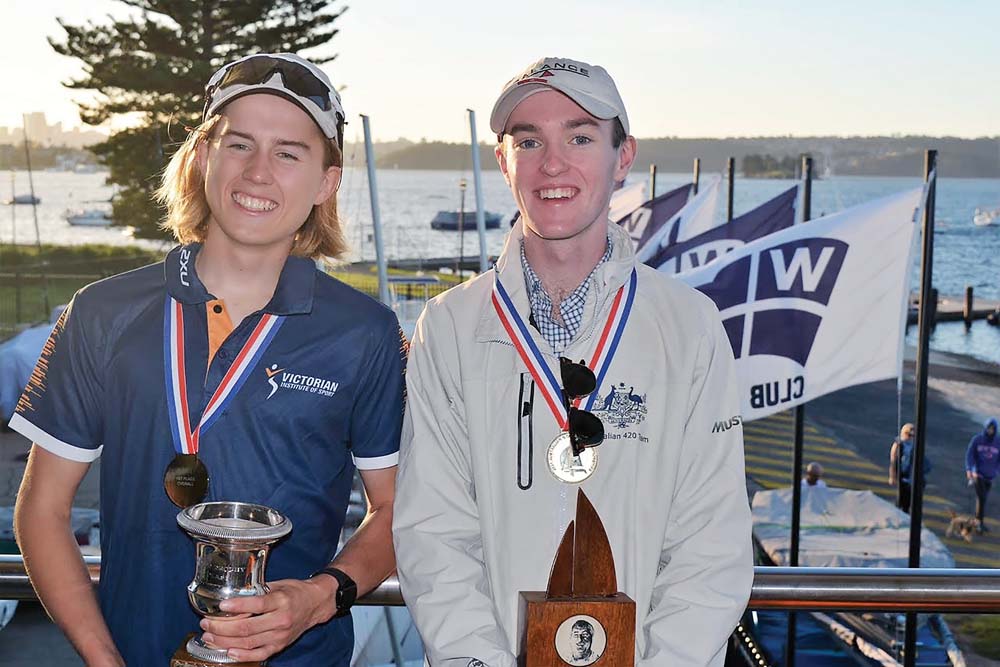 Despite being made to earn every point they hung in there, overcoming several protests and aggressive racing in which they collided with other boats three times.
With a big lead after two days racing, they sailed conservatively to ensure their 18 months of effort was not wasted and won the series with a race to spare.
Four firsts, two seconds, two thirds and a fourth  gave them a total of 17 points and made it only the fifth time since 1974 that a Victorian boat has won the event.