JANET McNeill last week watched as what has been described as a tsunami of cloud rolled over Mornington.
"It was eerie," she said. "I went outside at about 5pm (Thursday 2 December) and just kept taking pictures."
At first the Mornington real estate agent thought the approaching air mass could be a dust storm, then she felt a strong gust of wind and what was later described as a "shelf cloud" was overhead for about 15 minutes.
"It was incredible," she said.
Meanwhile, photographer Yanni, a noted storm chaser, had a feeling something unusual was about to happen and drove to one of his favourite vantage points at Arthurs Seat. From there he could see the full effect and grandeur of the clouds and accompanying storm.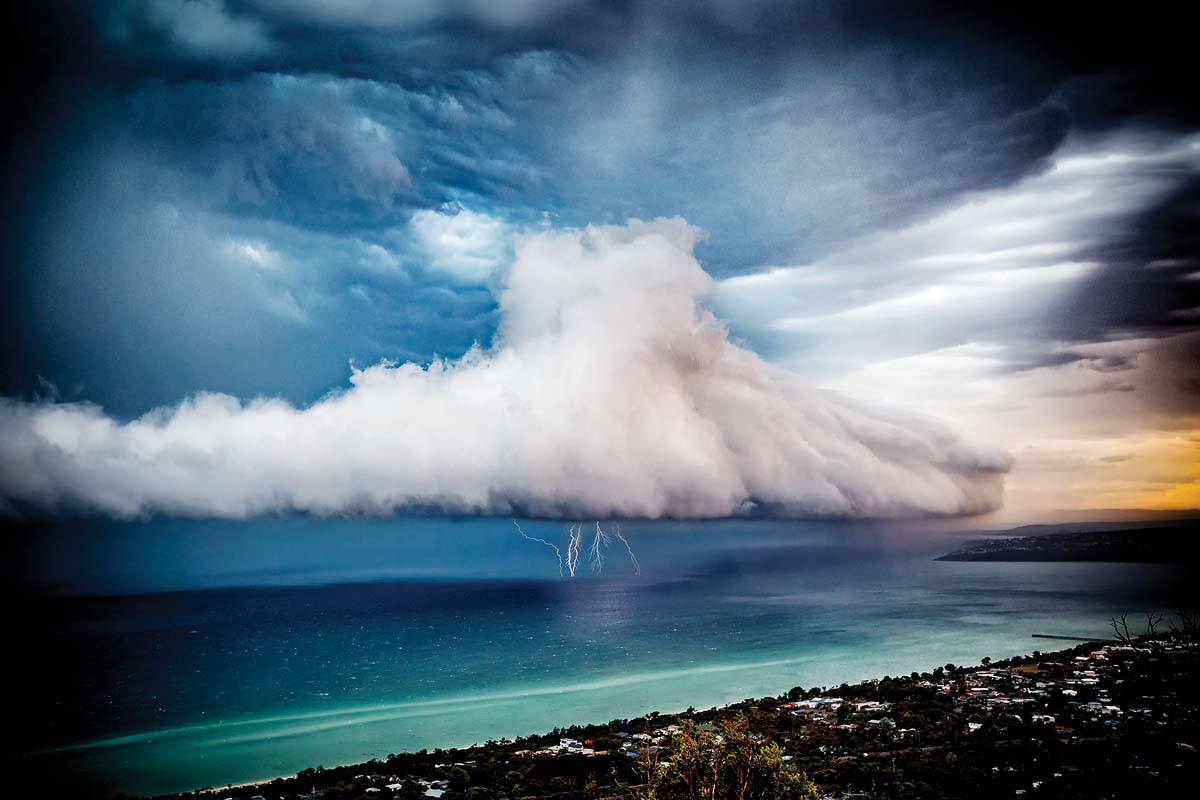 The weather bureau reported that for the second day running Victoria experienced a build-up of heat and humidity. By late afternoon severe thunderstorms had crossed Port Phillip with hailstones and wind gusts of 80-90kph being recorded. A peak wind gust of 100kph occurred at Frankston.
The bureau said "impressive shelf clouds formed on the line of storms".
First published in the Southern Peninsula News – 7 December 2021