THE regular shipment of liquid hydrogen from Hastings has come one step closer to reality with the arrival last Thursday of the purpose built tanker Suiso Frontier.
The ship's arrival coincided with the state government announcing an agreement with Japan Oil, Gas and Metals National Corporation (JOGMEC) to support research into storing carbon dioxide (CO2) underground, a key part of the commercial success of commercial hydrogen-from-brown-coal production in the Latrobe Valley.
However, even if the viability of CCS (carbon capture and storage) research is proved, experts, including the CSIRO, have suggested the cost of making hydrogen through renewable electricity powered electrolysis will be competitive if not equal to brown coal by 2025.
The Suiso Frontier's progress into Western Port was watched from Woolleys Beach, Crib Point by members of environmental groups Save Westernport and Westernport Peninsula Protection Council.
The two groups are demanding the release of results of marine pest surveys made under the jetty at BlueScope, where the hydrogen ship has docked.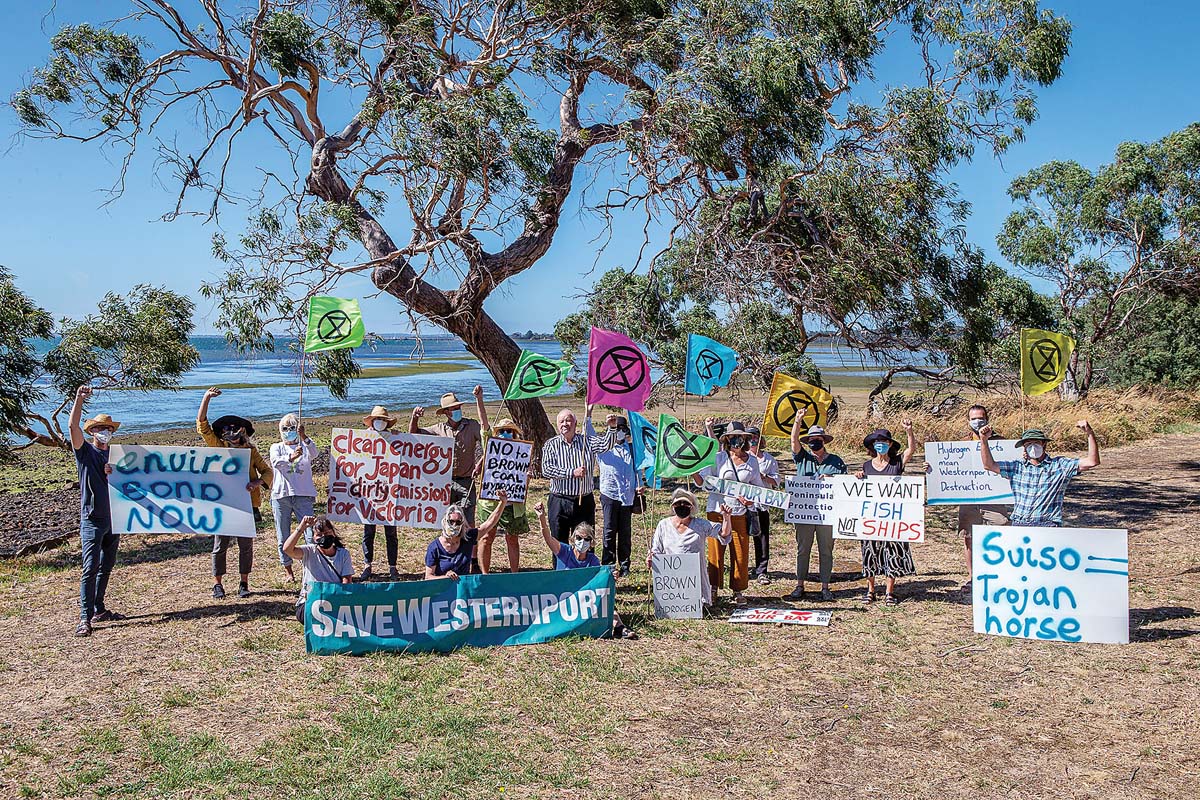 They are also calling for an "environmental bond" from the Kawasaki Heavy Industries-led hydrogen energy supply chain project (HESC) to cover any damage caused by the export trial.
"The use of dirty brown coal in hydrogen production must be scrapped, due to threats from marine pests, dredging and environmentally, economically unsound carbon sequestration, or CCS," the two groups say.
The state and federal governments have each given $50 million towards the trial.
Save Westernport, one of the community groups that successfully fought AGL's proposal for an LNG regasification plant at Crib Point, says its "sights [are now] firmly set on another dangerous, expensive and entirely unnecessary project".
"This $500 million trial is an absurd waste of taxpayer dollars and a total waste by its Japanese partners and investors," the group's vice-president Jane Carnegie said.
"The project involves using dirty brown coal, contributed by AGL in the Latrobe Valley, to produce dirty brown hydrogen, requiring huge amounts of energy and water that could be used for many other purposes, to produce small volumes of hydrogen, and huge quantities of CO2, carbon monoxide, methane and a cocktail of toxic greenhouse gas emissions and waste coal product.
"While the HESC consortium refers to this as 'a clean energy project' there is absolutely nothing green about the process or its product, and no amount of spin will change this fact."
Ms Carnegie said that no large-scale, cost effective CCS project "has ever succeeded anywhere globally, despite billions of dollars invested by the fossil fuels industry".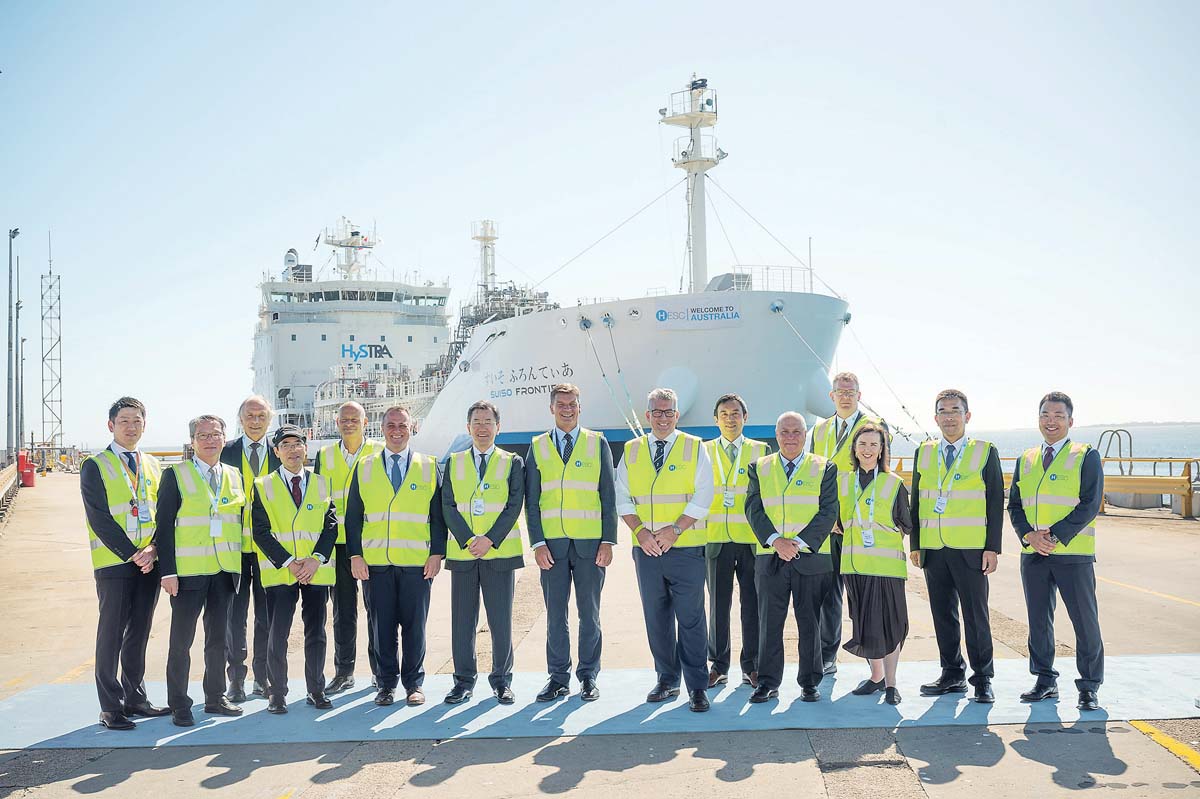 "The alternative that so many companies and governments are turning to is green hydrogen from H2O, using sustainably produced energy. This is the future – it's what global hydrogen markets demand."
Save Westernport secretary Julia Stockigt said the project had been classified an "essential service for Victoria" … to "avoid the scrutiny – and public engagement – of an environment effects statement".
"Western Port is an internationally recognised Ramsar wetland. Its unique marine biodiversity must be protected from inappropriate industrial and development proposals by decision makers and communities alike … We will continue to fight this unnecessary project every step of the way."
Resources Minister Jaala Pulford said the JOGMEC agreement "will not only reduce the state's expected total expenditure on CarbonNet, but also strengthen relationships between Victoria and Japan".
"The CarbonNet project will underpin commercial hydrogen production by storing carbon dioxide (CO2) underground, reducing this greenhouse gas in our atmosphere," she said.
"It is the most technically advanced carbon capture and storage (CCS) hub being developed in Australia and stands apart for its potential to capture emissions from multiple sites."