POINT Leo surf life savers demonstrated their prowess in the water last weekend to win the water events in the 2022 Victorian Masters Championships at Lorne.
Competitors from Mornington Peninsula, aged 31 to 76, came from clubs at Mount Martha, Point Leo and Portsea.
Point Leo won the overall club points for the water events with 276 points, while Portsea came third with 117.
Point Leo backed this up on day two to take out the beach competition with 2016 points, with Portsea fifth (55 points) and Mount Martha seventh (47).
Life Saving Victoria general manager education, sport and club development, Kate Simpson, said this season a priority for the club had been increasing opportunities for the masters' competitors.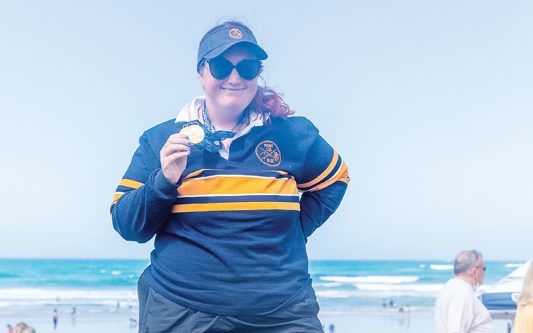 "We are delighted to have had our Mornington Peninsula athletes giving their all at this weekend's championships," she said.
"Lifesaving is for everyone, of all ages and abilities, and sport is a fantastic way for our patrolling members to actively train so they are rescue ready when patrolling our beaches.
"We are very grateful to the Lorne club and the local community for hosting us in this great region and we can't wait to return in two weeks' time for the Victorian junior championships."
Among the highlights of the competition was Point Leo's Amy Jones and Sukanya Ellison-Whyte and Portsea's Chloe Hardman winning events in their respective age groups.
Point Leo's Nicholas Clarke, Timothy Farrell and Jon Ford, and Matthew Mahon, from Portsea, also had some wins over the weekend.
First published in the Southern Peninsula News – 22 February 2022