POLITICAL candidates have long endured the ignominy of having their vote-for-me signs adorned with moustaches or blackened teeth, but this year's crop of such political comment has been particularly nasty in the Finders electorate.
Ten candidates are competing for the long-held Liberal seat and signs spruiking Zoe McKenzie, the party's choice to replace retiring MP Greg Hunt, have been particularly hard hit, with sexist swear words painted across her signs and car. ("Candidates unite against sign vandals" The News 26/4/22).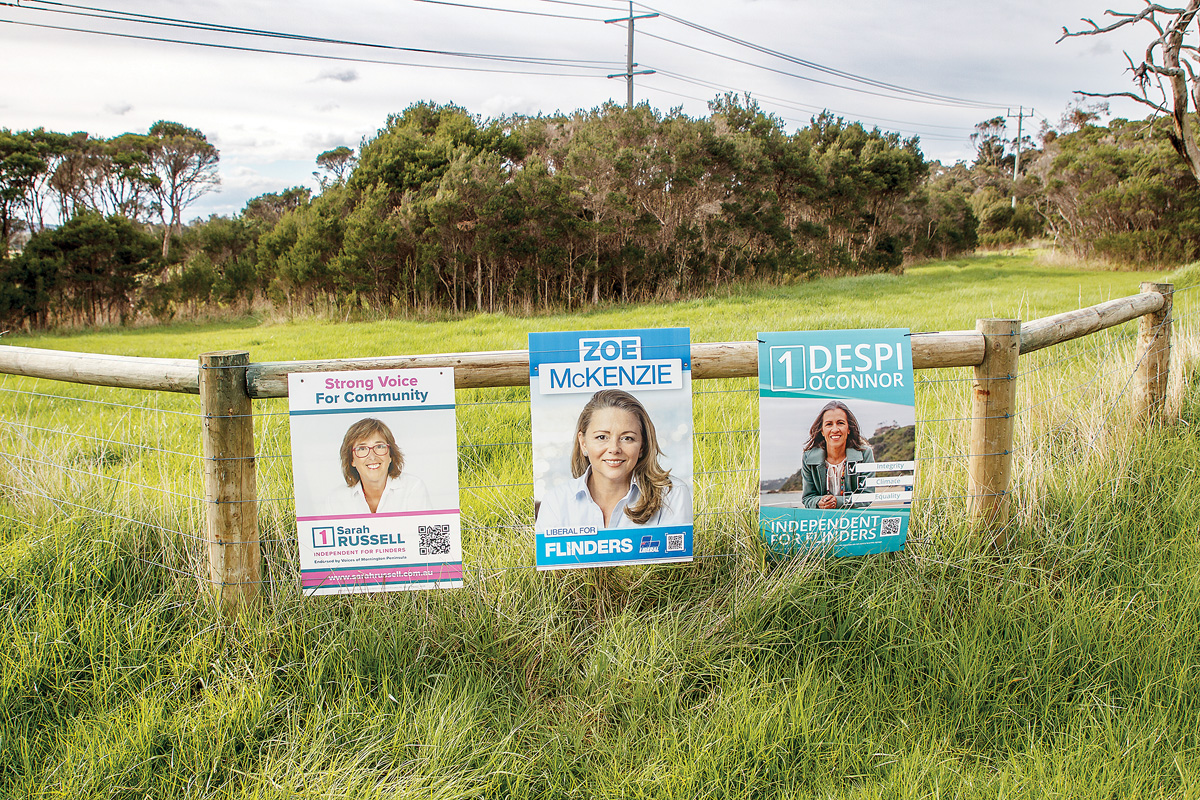 McKenzie posted a message on her Facebook page saying she was not surprised at the vandalism: "Women in politics cop vile abuse all too often, especially Liberal women.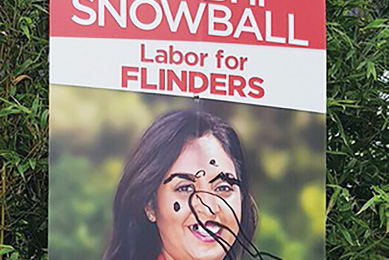 "I look forward to my fellow female candidates in Flinders calling out this kind of abuse. It is not enough to hope that it was not one of their supporters. This was a politically hateful act."
Labor candidate Surbhi Snowball's signs have also been daubed with similar offensive words.
At the time of McKenzie's comments, Snowball's campaign manager Marg D'Arcy said defacing signs was not necessarily "a gender issue".
A picture taken by a security camera released by McKenzie's team last week shows what appears to be a woman defacing one of her signs.
First published in the Southern Peninsula News – 10 May 2022