Charelle Ainslie – independent (Nepean)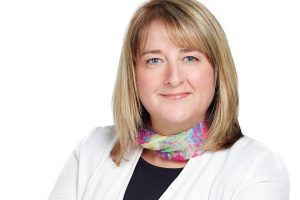 I AM frustrated with the major parties as our local MPs are not able to stand up for us. Both sides have been throwing out billion-dollar pledges, seemingly forgetting how much debt we are in. Is it a coincidence that these promises target the seats they need to win?
My promise is I will support good legislation, that our community wants and needs, and I will fight for projects based on merit.
We all deserve a voice in our community. Nepean is my home. My parents live here, I am raising my son here, it's our community.
I have never been a member of the major parties, until recently I have not been involved in politics. I am just a normal, everyday person, although I think my life experience will be an amazing asset.
I'm a single mum by choice. I have multiple degrees including financial planning, natural medicine, a Bachelor of Science as well as an MBA from Melbourne Business School. I've been an athlete representing Victoria, Australia, and also played professionally overseas. However, the real asset for this job is the experience I have gained from running my own small businesses. Working with large corporations but also small family run businesses where the decisions they make directly impact their families.
This real life, real world experience you can't teach in classrooms.
I am the best candidate for Nepean. You can choose your own preferences but please remember to Vote 1 Charelle Ainslie.
---
Chris Brayne – Labor Party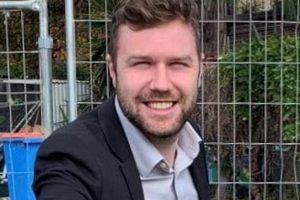 SINCE being elected, we've rebuilt Rosebud Primary with Dromana Primary and Rosebud Secondary under construction now. We have the new express bus to Frankston and the 788 goes every half an hour. Sporting clubs are beginning to be given deserved attention. Our green wedge is being protected.
But there's so much more to do. We need to see the Rosebud Hospital master plan come to life, we need Eastbourne Primary to be rebuilt, we need someone who will fight for sound barriers along Mornington Peninsula Freeway, and we need more things for our children to do, including a skatepark at Dromana and a new recreational area in Capel Sound.
This election is about keeping up the momentum. Things are getting done. People on the peninsula have now seen that election promises mean very little, it's about who is the person to get things done.
The previous MP for Nepean was the education minister and not one school was rebuilt. My federal counterpart was the health minister and no upgrade to Rosebud Hospital.
We don't need a tourist as our MP, we need a local who has lived the problems we face on the peninsula and wants to address them.
At this election we have the choice, do we continue to get things done on the southern peninsula with a member of parliament who has lived and breathed this community their whole life, or do we simply go back to the previous situation where nothing happens on the peninsula?
---
Elizabeth Woolcock – independent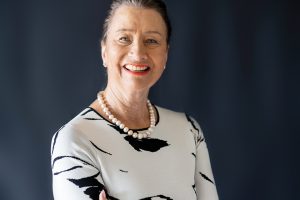 I AM a true local, having lived on the Mornington Peninsula since the 1980s. I am passionate about the peninsula and its environment. The peninsula has been named a biosphere reserve, a tittle bestowed upon us by UNESCO, where the ecology, economy and people can blend. I will work tirelessly to preserve this environment.
I stand for small business, where payroll tax should be abolished. I will work with tourism to promote small business and the council to support small business. I stand for a good health system. Peninsula Health is the main health provider on the peninsula. The Rosebud Hospital needs to be rebuilt. A feasibility study has been carried out, and the plans are in place to facilitate this build, but we need funding and commitment from the state government.
The importance of education from a young age is saliant for the wellbeing of children. Equally, the importance of good teachers is the cornerstone of education. I will work to put in place a full-time administrator to help teachers have more face-to-face time with students. I will also work to upgrade schools within the Nepean area where necessary.
Maintaining roads is imperative. I will work to install noise barriers along the M11 freeway. I will work alongside Mornington Peninsula Shire in terms of affordable housing, homelessness and domestic violence.
As Napoleon once said; for every one person that speaks, their voice is louder than the 10,000 that stay silent.
---
Pamela Engelander – Animal Justice Party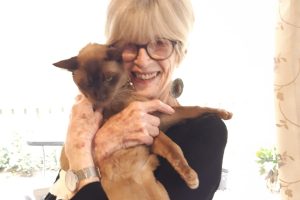 I AM proud to be standing for the seat of Nepean to advocate not only for the people who live here, but also the kangaroos, koalas and other wildlife that so desperately need a voice.
Born and bred in Melburnian, I have spent most of my life campaigning for positive change in the way we treat animals. My values drive my passion to care for all who live on this planet, as well as protecting our environment and natural resources.
I have volunteered and supported many causes over the years including raising funds for humpback whales, volunteering at an animal refuges in India, campaigning to save Arthur's Seat and now as a candidate for the Animal Justice Party.
I don't plan to stop and will continue fighting on important issues until we see real, lasting change.
When elected, I will bring critical attention to animal suffering which has been tragically ignored by the government.
The most pressing issues for me include increasing species extinction from habitat loss, our neglect of the environment and the continuous threat of further pandemics caused by the exploitation of farm animals.
I urgently call on the government to adopt the IPCC recommendation for humans to urgently shift to a more plant-based diet and to create a kinder and more equitable society including treaty for First Nations people.
---
Hank Leine, Freedom Party of Victoria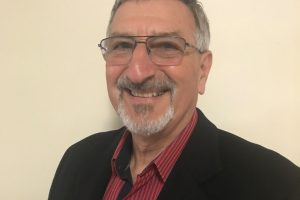 THE past three years for many have been abhorrent, it is now time to bring about policies that benefit all Victorians. Policies that help us restore the vibrant, thriving beautiful place where we all grew up.
After a career in the building industry, my wife and I settled into Mount Martha several years ago getting ready to retire, travel and enjoy the grandchildren and great grandchildren, which lasted about five minutes when I saw there was a drastic need for change.
After watching Morgan C Jonas' podcast for several years, he seemed to be the only person concerned with government overspending, deals and numerous trips to China. He was calling out Daniel Andrews where the opposition remained silent, this was the start of what organically developed into the Freedom Party of Victoria.
All our concerns were going unanswered, whether we wrote letters, emails or hit the streets the public's concerns where ignored. In a democracy, governments hear concerns and act upon them, that is what we need again, where innovation and sustainability are at the heart of policies. Where no Victorian is ever considered non- essential.
Our bodily autonomy is a basic human right. Families need to be in control of their children's health and wellbeing, not controlled by the government.
Victorian's can no longer afford the bad policies and excessive spending of Labor or the Liberals, future generations are at stake.
All Victorians should be able to depend on an ethical, accountable and competent government.
---
ALL 11 candidates for the seat of Nepean were invited by The News to submit a statement and photograph. Five accepted the offer.
First published in the Southern Peninsula News – 22 November 2022