Felicity Benson – Freedom Party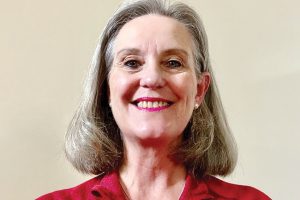 IN 1975 as my family moved from Melbourne to Baxter, I attended Baxter Primary School for grades 5 and 6. Completing secondary education at St Paul's School Woodleigh with my final year at Frankston TAFE, I graduated with a certificate in childcare.
Married in my early 20s, I currently reside on the Mornington Peninsula and have four daughters, together with four young grandchildren. My career as a personal care assistant and support worker has included working with the elderly and those living with disabilities.
During the last few years Victorians have been subjected to a loss of freedoms through harsh lockdowns and mandates. These have caused many good people to lose their jobs, seen the collapse of many small businesses, and created a health system in crisis.
Throughout this time, a scandal-racked and debt-ridden Labor Andrews government has not consulted widely and ignored its role as a responsible government. Ultimately, it has failed to serve the needs and best interests of their electorate.
As your Freedom Party of Victoria candidate, I am committed to standing up for basic freedoms of speech, assembly and religion. To defend family values, parent's rights over the education of their children, including the right to reject the "woke" agenda in our schools.
I will stand for energy security and increased agricultural production, helping to pay off the spiralling debt and ensure a prosperous future for our children. Passionate about our community and our families, I will always fight to serve your best interests.
---
Paul Saunders – Greens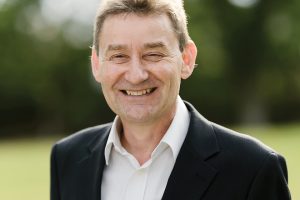 I BELIEVE that the world can be a great place for all: the plants and animals and people of all nationalities and origins.
The Greens are the only party with clear and costed policies to achieve this outcome.
At this election, our plan for Victoria is to:
Ensure no new coal and gas. Achieve 100 per cent renewable energy by 2030. Stop drilling for gas near the 12 Apostles.
Tackle the housing crisis. Build more affordable homes and cap rent increases.
Reduce the cost of living with cheaper energy, education and transport.
Genuinely free public schools, and more funding for better health care.
The Mornington Peninsula is a unique place. It is a great place to live and visit but it needs careful looking after. The peninsula is so attractive because 70 per cent of the area is green wedge and therefore open green space. We must fiercely defend and enhance these areas.
I have been a resident of the peninsula for 19 years. We have raised our children in Balnarring, both our girls live and work locally, my partner taught for many years at the Balnarring Primary School and now provides outdoor adventure experiences at Camp Manyung, Mount Martha.
Education is my passion. I was a leading teacher in high schools in the UK and since arriving in Australia have made a new career in the vocational education sector.
Review the Greens policies at: greens.org.au/vic/policies
---
Briony Hutton – Liberal Party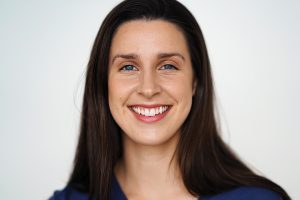 I GREW up in Tyabb and live in Somers with my husband Tom, a local electrician. I'm the only candidate with a plan for Hastings electorate, which includes the following election commitments:
$971 million for the electrification and duplication of the Frankston to Baxter line, including a new train station in Langwarrin South, with ample parking for Langwarrin and peninsula residents in Langwarrin and Baxter, and bus connections.
A regular cross-peninsula bus service between Hastings and Mornington, via West Park.
Long-term solutions to potholes as part of the Liberals' $10 billion state road maintenance fund.
$2.5 million for a new three-bay Baxter CFA Station.
$3 million to upgrade Somerville's football, netball, and cricket clubs, including upgraded clubrooms, an undercover spectator viewing area and female and junior change facilities.
$1.5 million for Hastings Football Netball and Cricket clubs for a clubroom upgrade, female and junior change facilities and netball weather shelters.
$3.2 million for Somers Primary School for a flexible learning space large enough for the whole school community, and master plan.
$750,000 for an Inclusive jobs hub at Sages Cottage, Baxter to provide workplace training opportunities to an additional 50 NDIS participants.
$600,000 for an all-abilities community footbridge from Lord Somers Camp to Balnarring foreshore.
I've lived the issues in our community as a lifelong local, have worked on them in the private and public sectors, and will work hard to solve them as your MP for Hastings.
---
Tyson Jack, Animal Justice Party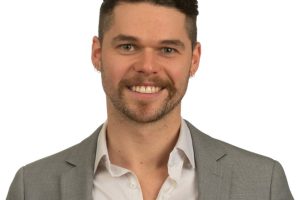 I AM running in Hastings on a platform of giving animals a voice in parliament to help protect them from cruelty.
I am someone who will listen to the concerns and priorities of individuals within the community.
This is the fourth time I will be representing the Animal Justice Party in the upcoming election as it is a party that represents my values of kindness, rationality, non-violence and equality.
The Animal Justice Party is extremely passionate about delivering on these values for animals, people and the planet and has an enormously dedicated and passionate team who will represent the needs of all Victorians.
Please feel free to reach out to me to discuss any issues you're passionate about.
---
Robert Whitehill – independent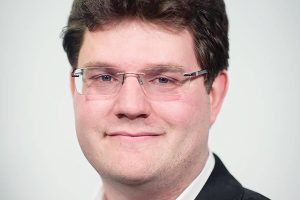 I AM a long-time public transport advocate and have spent the past decade designing and advocating for an improved public transport network for the Mornington Peninsula, a project called the Peninsula Rail Link.
This project includes frequency boosts on the Stony Point train line (with trains running express to Melbourne in the longer term), a new train line to Rosebud, and four cross-peninsula bus routes.
I have an older brother who has a severe intellectual disability. Through him, I have learned a lot about autism, and from there about other neurodivergences such as ADHD and dyslexia, and about the struggles they face, including discrimination and belittlement. I will be a voice for these people and make sure none get left behind.
I support climate action, but I'm taking a sustainability-focused approach. I think of it like this: Earth is round, and it does not get bigger every time someone is born. That means we have limited space and resources that we must use wisely. I will make sure the government invests in technology, policies and infrastructure that do.
I've also grown fond of economic independence. If we have our own services and facilities and become less dependent on imports, we can create thousands of jobs while becoming more resilient against global disruptions like wars or pandemics.
As an independent, I'll represent you, and only you. I won't represent a party whose views and plans may clash with yours.
---
ALL eight candidates for the seat of Hastings were invited by The News to submit a statement and photograph. Five accepted the offer.