POLITICAL activist group GetUp! sees Flinders as one of seven "marginal" Victorian seats where it will try to influence the federal election outcome on 21 May.
The organisation says its how-to-vote cards preference candidates with strong policies on climate action, First Nations justice and economic inequality.
Other Coalition seats targeted by GetUp! are Higgins, Casey, Chisholm, Deakin, Goldstein and Kooyong.
"From seats where so-called moderate Liberals are under pressure from independents, to disaster-affected seats where communities have been left behind by the Morrison government's shameful lack of assistance, our how-to-vote cards ask voters to cast their vote for climate leadership and a fairer society," GetUp national director Paul Oosting said.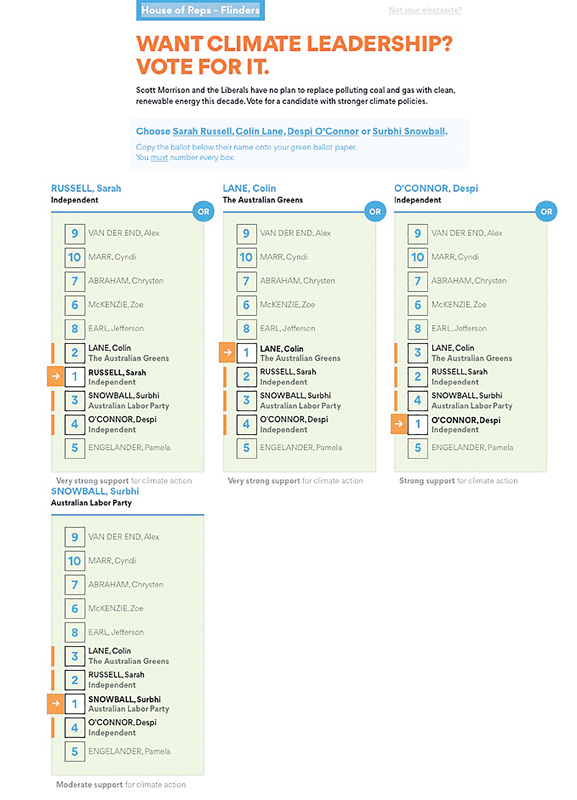 First published in the Southern Peninsula News – 10 May 2022