MARK Daw, of the State Emergency Services Sorrento unit, and Rosebud-Rye Rotary Club member Pat Sansonetti, have been presented with Paul Harris Fellowship awards.
The awards were made at a Rotary dinner on Wednesday 29 June.
Daw has been a member of Sorrento SES since May 2012, undertaking such roles as incident controller responding to and managing storm and flood events, road crash rescues and leading teams to assist fire agencies.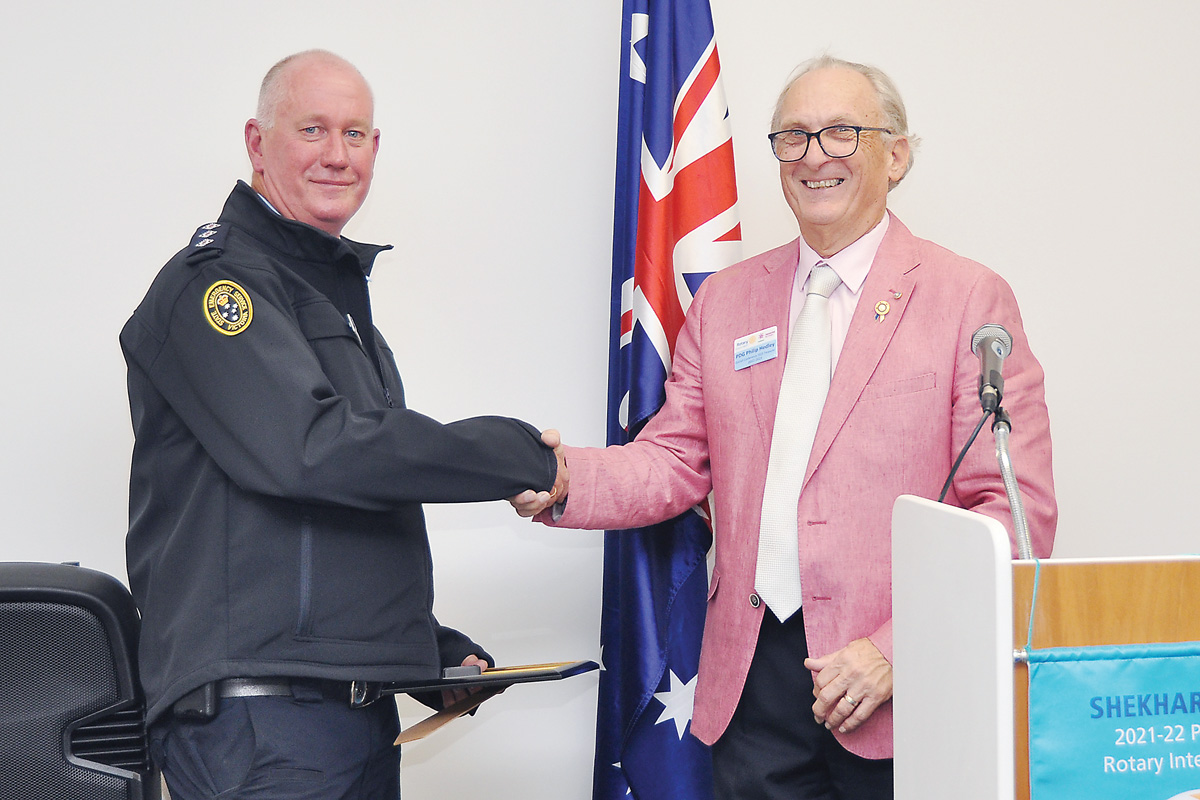 He was incident agency commander for the Victorian SES during the 2019/20 East Gippsland fires in charge of groups of volunteers and making decisions on response and safety in the field.
When presenting the award Rotary club president Philip Hedley acknowledged Daw's leadership and commitment to the Rosebud community, including events at schools, fetes and for supporting the local Teenagers Road Accident Group (TRAG) and speaking to secondary school students about road safety.
Past president of Rotary International Ian Riseley OAM presented Sansonetti with a Ruby Paul Harris Fellowship in recognition of his service over the past 40 years to Rotary, the Italian community, his church and other organisations.
Sansonetti is also known for the "Italian-ised" sausages in bread sold on Saturday mornings outside Woolworths, Rye.
First published in the Southern Peninsula News – 19 July 2022